Finally – these mellow summer evenings have arrived and we enjoy sitting outside. Yesterday we had fresh styrian strawberries and some crémant from Luxemburg – what else do you need to relax? Food of course! We started the barbeque season yesterday and I made homemade hummus as a starter. This delicious creme does not only taste good, but it offers many health benefits like vitamins, fibers and many minerals. So dig in 🙂 (Update: it is winter now, but hummus is still on our snack list!)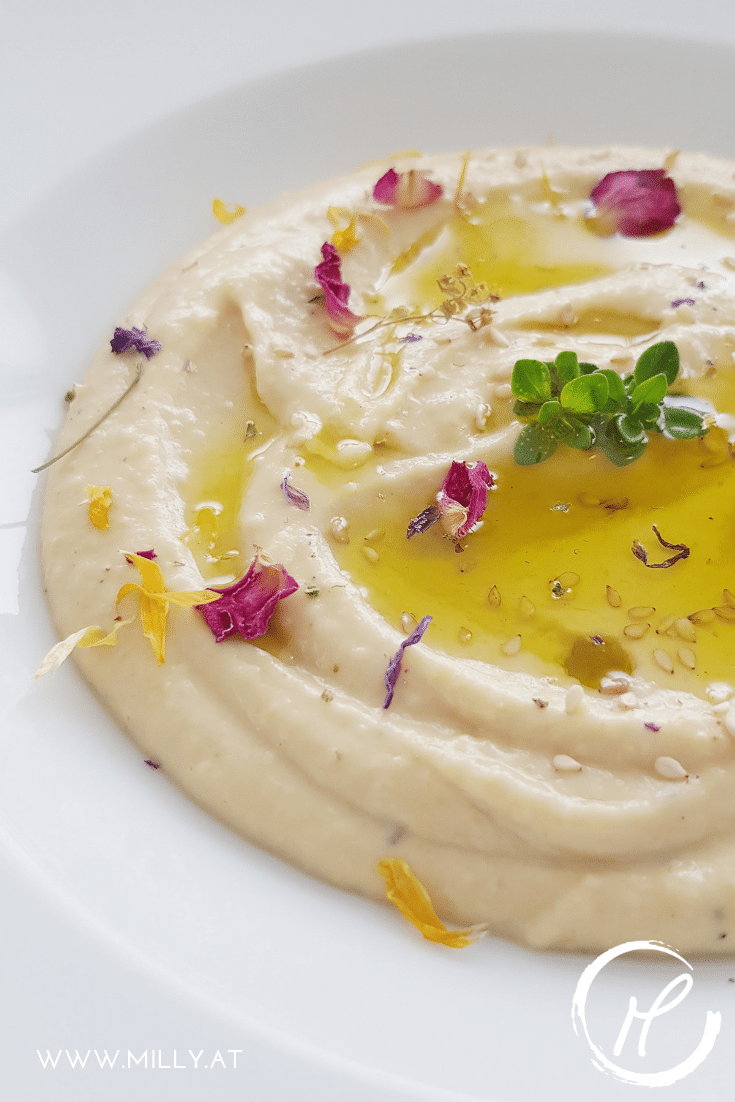 Nowadays you can easily buy it at the supermarket, but nothing trumps this homemade dip. You can also decide what to add or not on our own. Maybe you want less oil or you would like to try a different taste like with dried tomatoes or chili – there are no limits. I often eat hummus as a snack in between meals or actually as a butter substitute on my sandwich. It taste delicious on its own or with tomatoes, gherkins or chicken.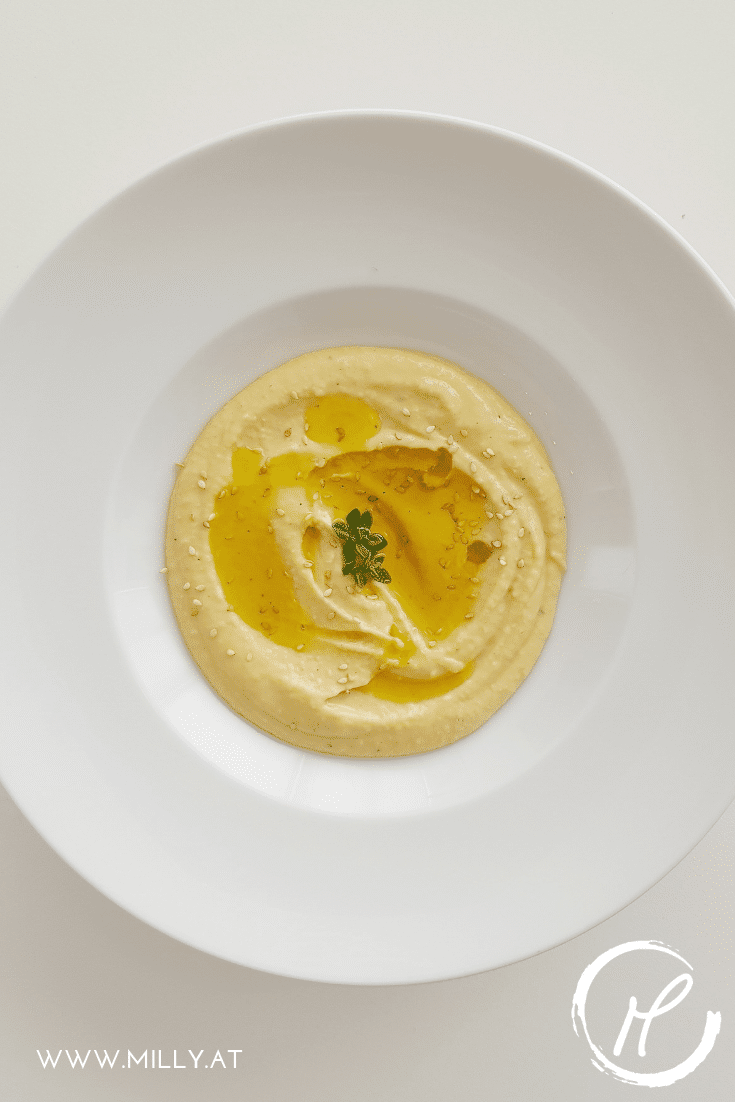 Hummus is also a perfect gift if you are invited. It is prepared really quickly and I do not know many people who don't like hummus. Also a homemade gift always has its charm!
Prepare this hummus in 30 seconds. Just add all the ingredients in a blender and mix until a creamy consistency is achieved. You can change the recipe to your own taste. I added a little too much garlic this tim – it was still delicious but my breath was not socially acceptable 🙂 Et voilà:)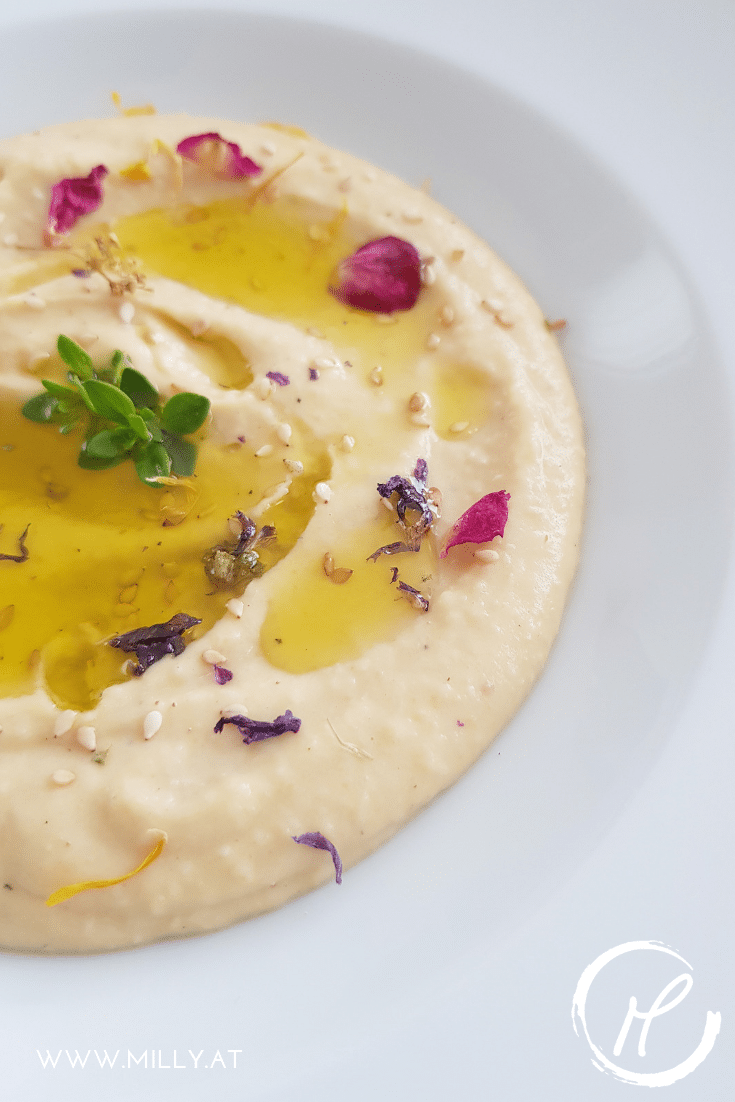 Let everything cool down and set properly and slice. Serve as a topping for salads or a snack with your aperitif. Et voilà
 Don't forget to register for my bimonthly emails and receive all of the recipes and news at once. Or just follow Milly's Melting Pot on Facebook, Instagram, Pinterest or now also on Twitter and never miss any news!
Shopping list:
1 can of drained and washed chickpeas (ca. 250 g)
60 g Tahini
2 cloves of garlic
60 ml lemon juice
60 ml olive oil
Salt / pepper