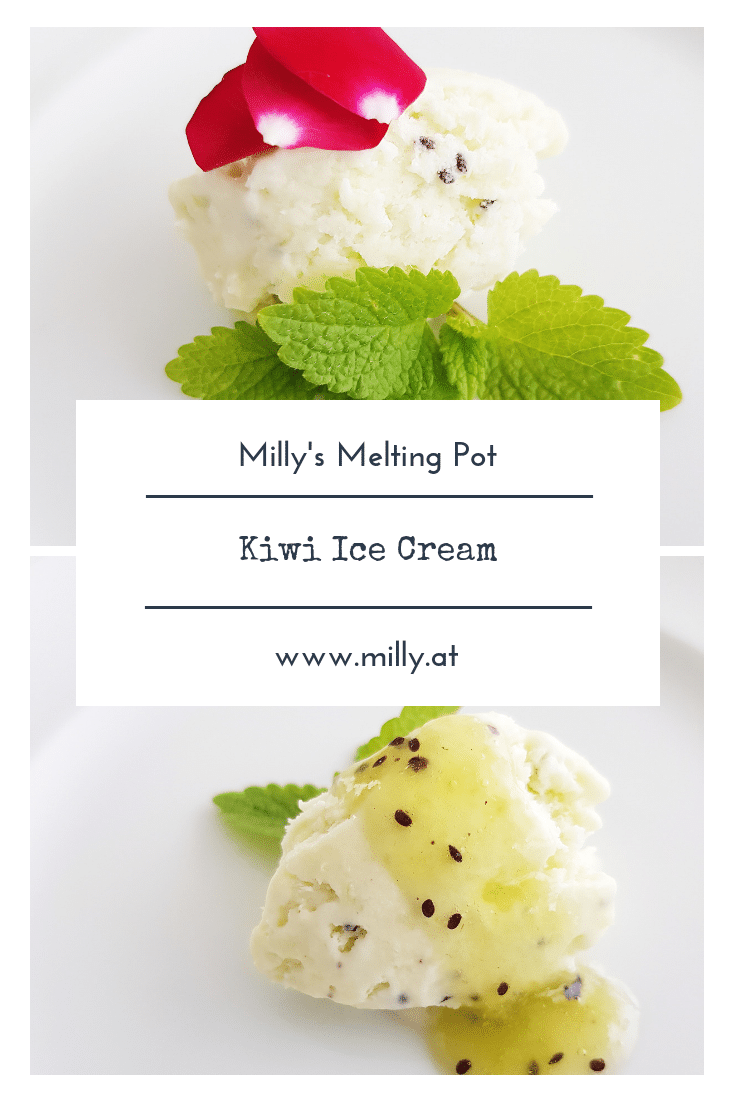 Summer is just around the corner and everyone loves a fresh and light dessert. Kiwis are very popular everywhere and funnily enough, the second largest producers of kiwis behind China is Italy! I didn't expect that. I use a universal recipe for ice cream, as I don't have an ice cream machine and I still like to have that creamy texture. I try to avoid using egg yolks for this, as I am always very careful when it comes to recipes with raw eggs. Especially if you thaw and refreeze the ice cream several times!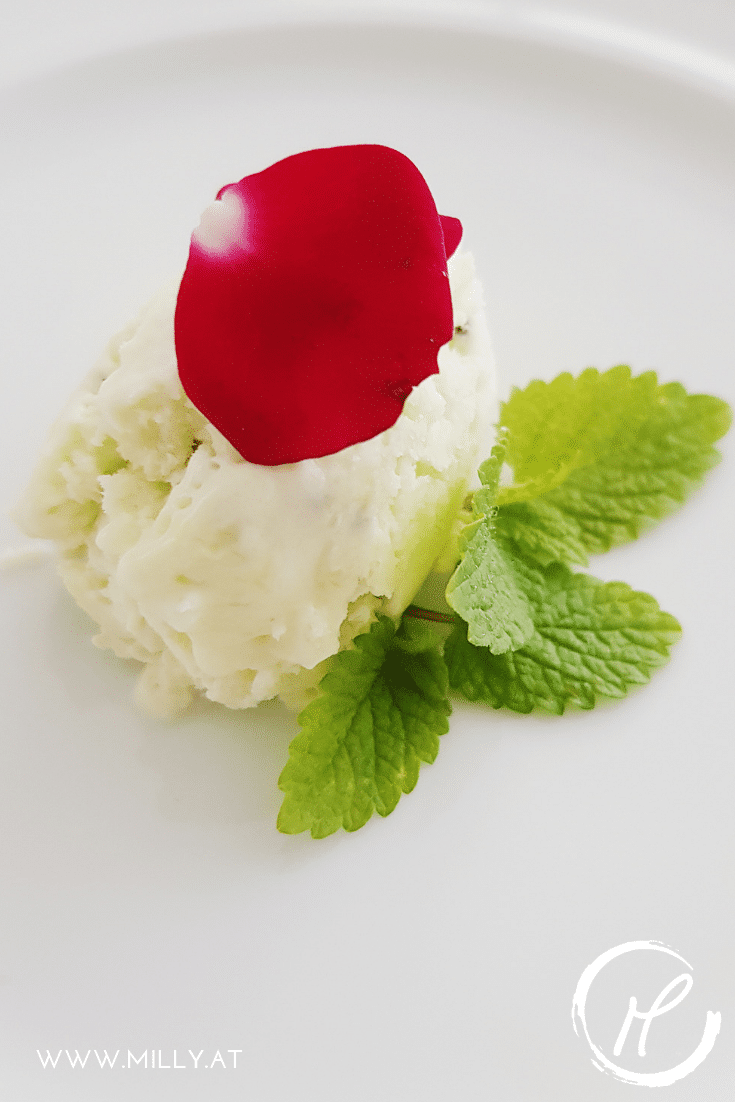 Peel and chop the kiwi, mix the fruit with the sugar and lime juice and blend it with a mixer. Let this puree sit for a while, so the sugar can fully dissolve. You can easily prepare this the evening before or just freeze the coulis. Now whip the cream, set aside a little bit of coulis and gently mix the rest with the whipped cream. Coarsely stir in the rest of the coulis to create a marbled look and freeze for a few hours. Before serving either make some more coulis or chop up some fresh kiwis as decoration. Et voilà 🙂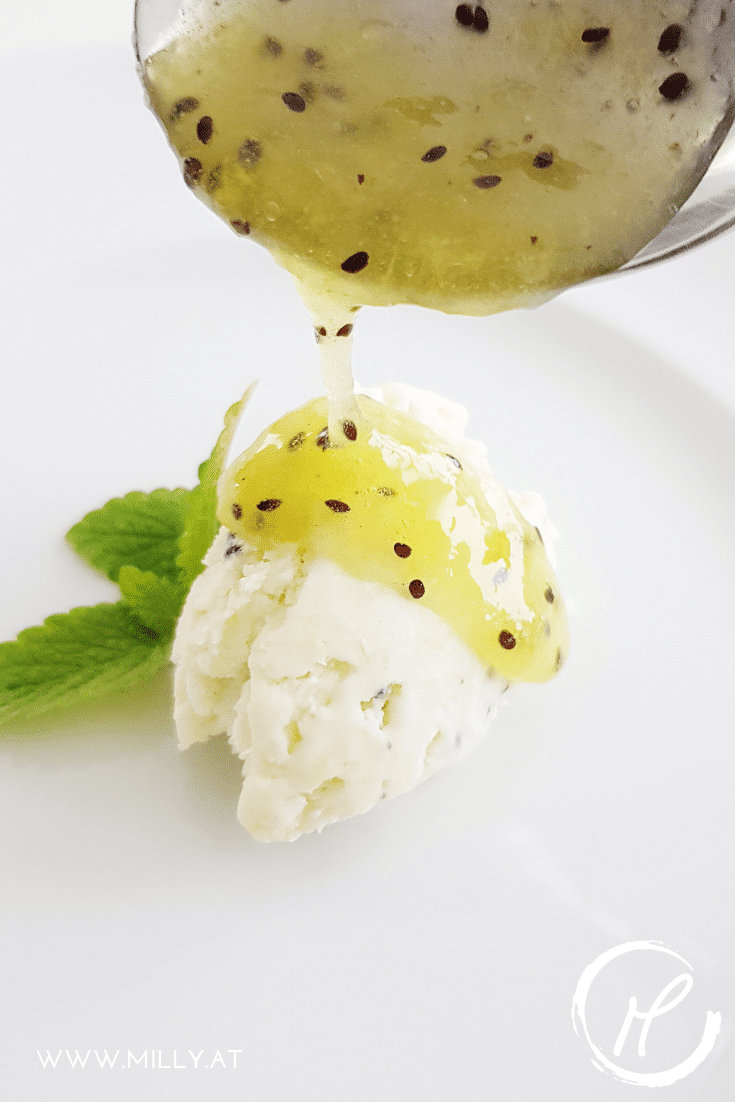 Don't forget to register for my bimonthly emails and receive all of the recipes and news at once. Or just follow Milly's Melting Pot on Facebook, Instagram, Pinterest or now also on Twitter and never miss any news!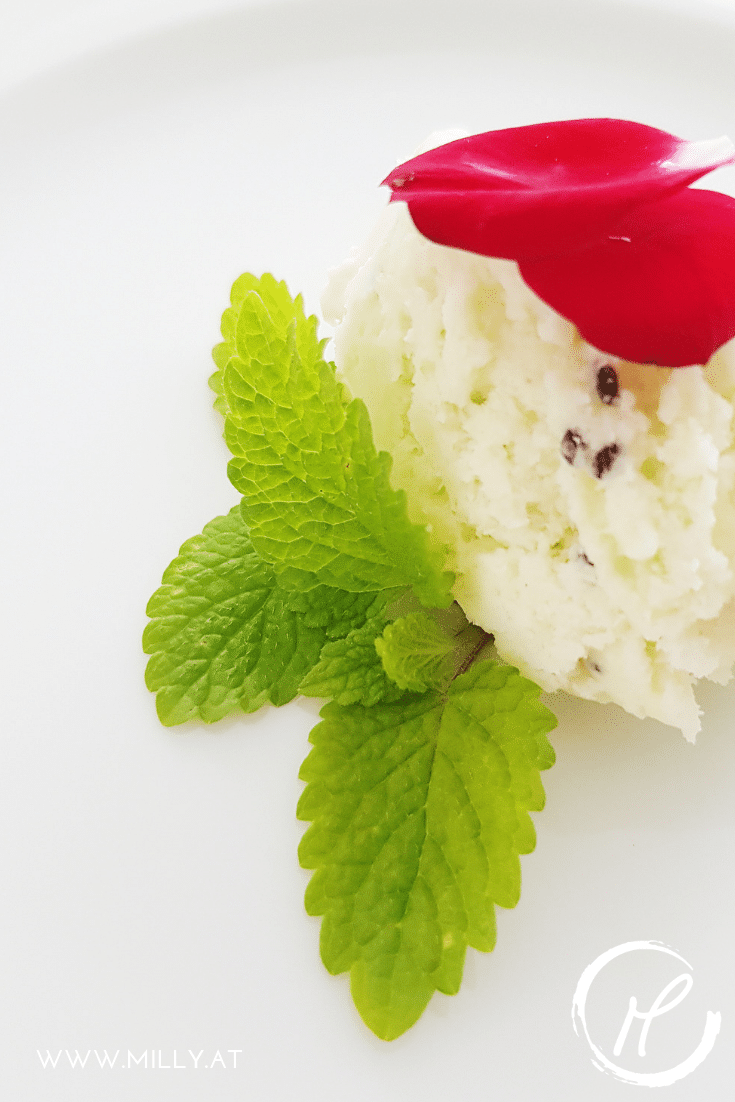 Shopping list:
300 g kiwi
250 g sugar
250 ml cream
Juice of 1 lime