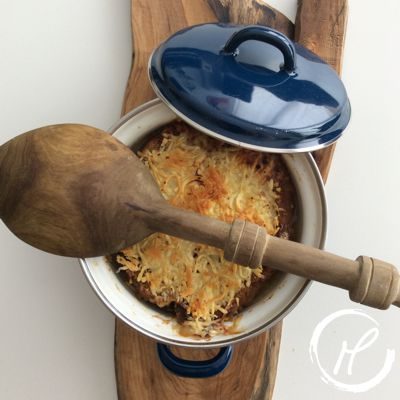 Known rather as a winter soup, that is also very popular in Luxembourg on New Years Eve, this baked onion soup can be found on many menus of restaurants or brasseries. I think it also deserves a place in a summer menu, as it is light and very tasty. Onion soup originated in the french cuisine and it is not the most esthetic of dishes, but it will convince you through it's authenticity and taste. For those who would like to read more about this dish, here is an interesting article that describes the origins of this soup in the "belly of Paris".
The recipe is very easy: cut the onions into rings and let them caramelize in a pot. Then pour the wine and the broth over the onions, and let everything simmer until the onions are soft (you can also just use broth). Put the toasted bread on the soup, sprinkle with cheese and gratinate in the oven shortly. Et voilà 🙂
Don't forget to subscribe to the newsletter ! There will be recipes, freebies and much more! Of course your email address will be treated confidentially and not be given to third parties.
Shopping list (for ca. 2 portions):
3 large onions
oil
200 ml dry white wine
200 ml broth/stock
2 slices of bread
Ground cheese