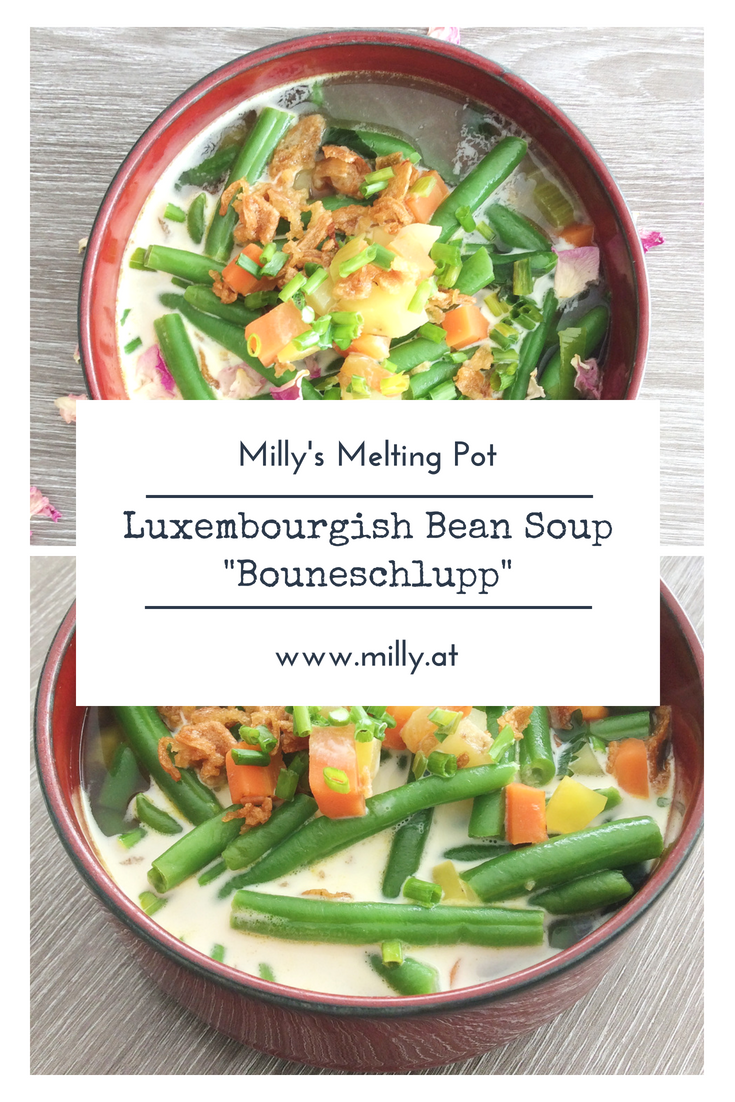 I feel very much at home in Austria, but Luxembourg will always be my home and my heart beats for this country. The town of Luxembourg as well as the country have so much to offer, but I enjoy the international flair that you can feel there the most.Luxembourg is a jewel, that only the fewest know exists.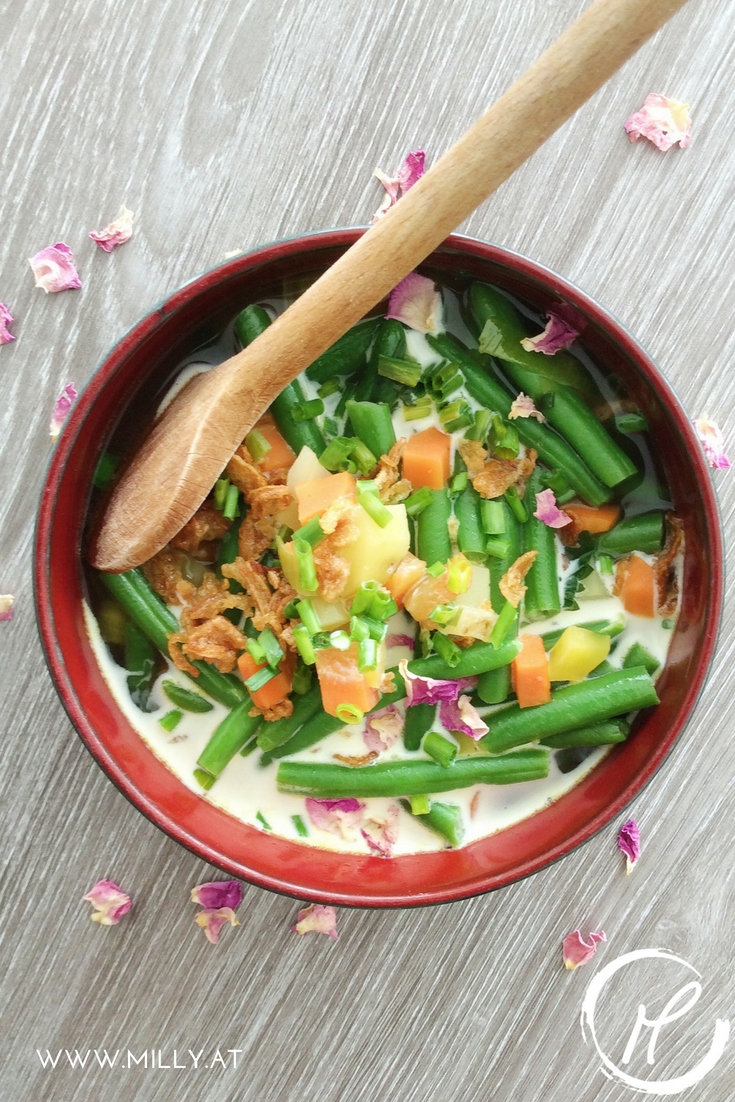 Today I am going to share the recipe for the typical bean soup called "Bouneschlupp". Some use green beans, some flat beans, but you always need beans! As to the recipe: there are some discussions about what is the "original" recipe. I have my own, that I like and I will use my artistic privilege to present you that one!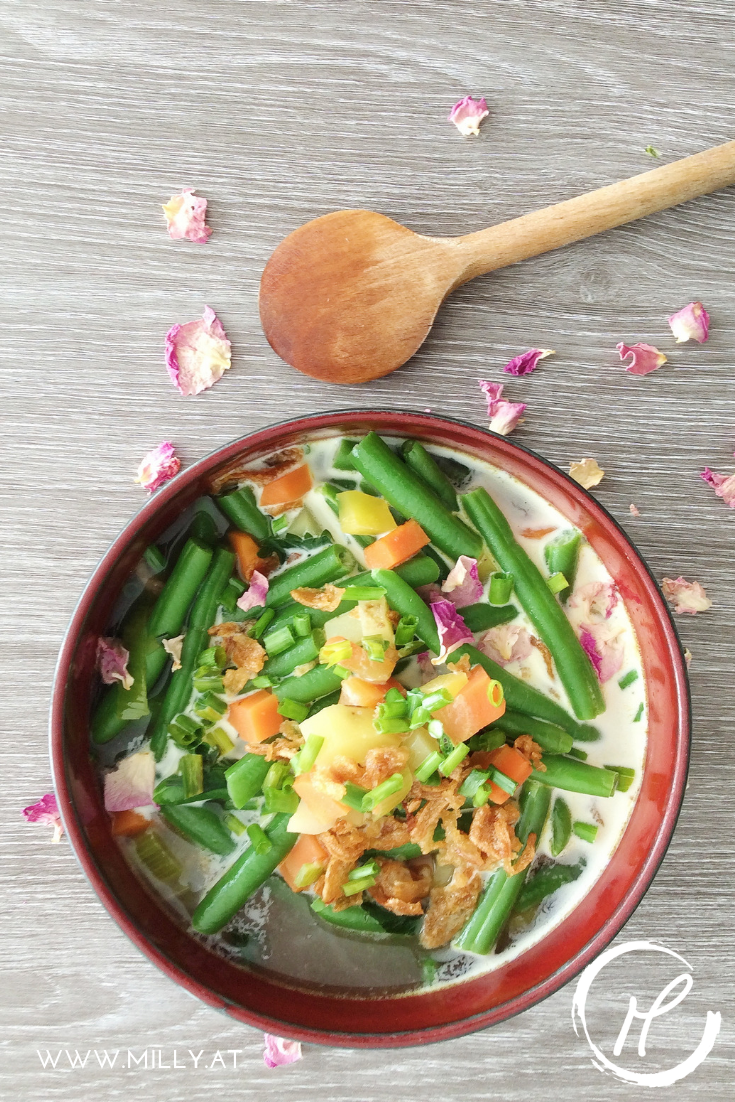 My Mum made "Bouneschlupp" when she first met my boyfriend a few years back, and I remember she nearly cut of her finger..oi:) But let's concentrate on the recipe: first clean, peel and chop the vegetables into little cubes. Cut the beans into smaller pieces and then start frying the greasy part of the bacon until some fat dissolves. Then fry the vegetables in this grease and add the beans. After a few minutes add the stock and let it simmer until the vegetables are soft. In Luxembourg I would cut a "Mettwurscht" into pieces and let it simmer in the soup. This gives the soup a fantastic flavor! I haven't tried the Austrian alternatives to "Mettwurscht" yet 🙂 Serve with a dash of cream and sprinkle with fried onions. Et voilà 🙂
If you want to learn more about wonderful Luxembourg, then check out this or this site. I know not everybody has time to pop by the blog every day! But if you want to read the new recipes and articles then just follow Milly's Melting Pot on Facebook, Instagram or Pinterest! Or register for the newsletter and get everything sent right to your inbox!
Shopping list (for 3-4 portions):
3 carrots
4-5 potatoes
1 leek
1 piece of celery
500 g beans
1 l broth (or to taste, until the vegetables are covered)
1 piece of greasy smoked speck
1 dash of cream
fried onions