Being human, staying human – how CRISPR-Cas9 is changing our world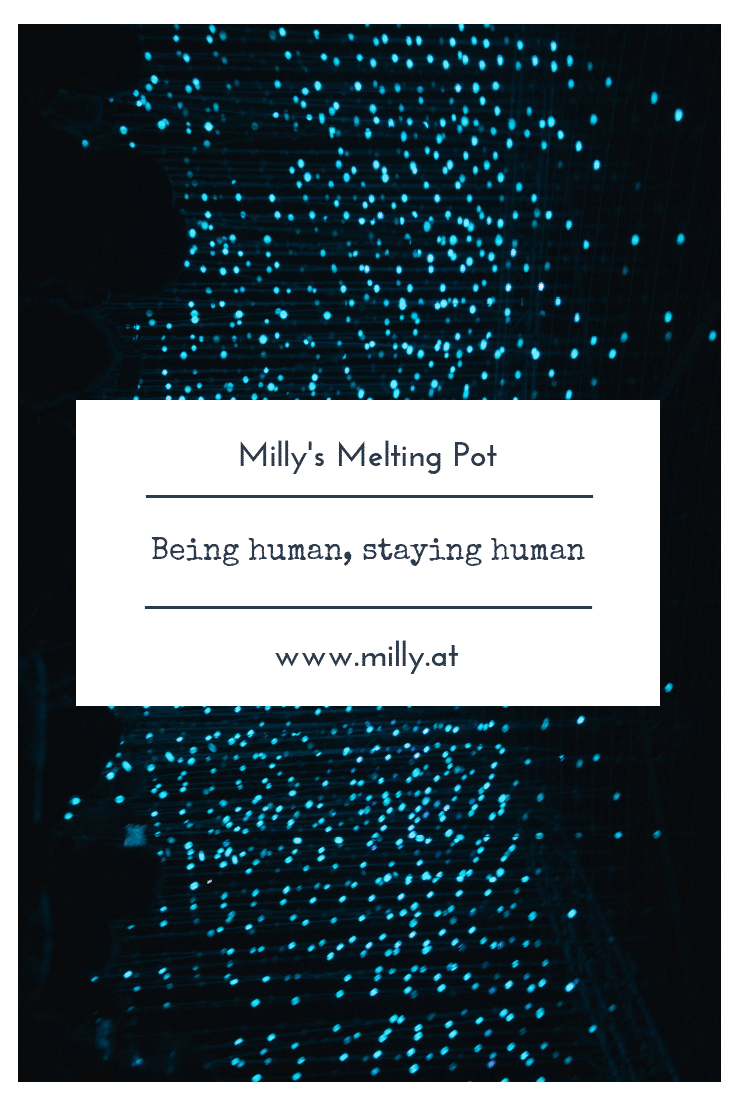 Published in the luxembourgish magazine Revue (Nr 3/2019)
---
Genetically modified plants, animals or even "designer babies"– for many this is still part of science-fiction. Until recently news emerged that the first CRISPR-Cas9 gene-edited babies had been born in China. What rules and ethical guidelines apply when meddling with the human genome?
---
The biochemical CRISPR-Cas9 system, one oft he most ground-breaking discoveries of our time, has made many headlines these last few weeks. The first Crispr-Cas9 gene-edited "designer-babies" have apparently been born and with this humanity has crossed an important ethical line. But what exactly is this system and how does it work?
To understand the function of the CRISPR-Cas9 system, you have to take a look at the function of human DNA (deoxyribonucleic acid). In a slightly simplified manner, DANN works like this: the human genome consists of many genes, little portions of DANN, all of which play a certain roles in our cells. A lot of things that happen at a biochemical level in our bodies is regulated and controlled by our genes. If genes don't function properly, as is the case when a negative mutation arises, then a diseased state can develop. Sometimes one single defective gene is enough to lead to a disease, but most of the time diseases develop due to multiple dysfunctional genes as well as through the combined effects of our environments and our lifestyle choices on our bodies.
CRISPR means "Clustured Regularly Interspaced Short Palindromic Repeats" and Cas9 "CRISPR-associated 9". The CRISPR-Cas system was first identified in bacteria, where it is part of the bacterial immune system. The CRISPR-Cas system is designed to protect bacteria from bacteriophages (=viruses that infect bacteria) by recognizing viral DANN and destroying it, thus preventing infection and spreading of the virus. And it is exactly this characteristic that scientists are now using to their advantage. Instead of recognizing viral DANN, the system has been modified to specifically recognize human genes, and it can through various mechanisms cut, mutate, replace or modulate the activity of these genes. The CRISPR-Cas system therefore offers a lot of possibilities to alter the (human) genome is a quicker, more precise and cheaper way than previously possible.
Changes to a species genome have been happening forever. Mutations are the driving force of evolution. If a mutation offers an advantage for survival, then it will remain in the gene pool. If a mutation has negative consequences on the species survival, it will eventually disappear.
Mankind has also used the power of genetics for many thousands of years – just think about the breeding off livestock and pets. Cows are bred to produce more milk or meat, sheep to make more wool and dogs are bred to enhance specific traits like their hunting instinct or their instinct to protect. These selective manipulations in the development of a species use the "natural" characteristics of heritability and usually happen over the course of many generations.
If it is "natural" to breed a wolf into many different dog species is still a subject to discussion. However not only in pet & livestock breeding, but also scientific research uses the power of genetics and genetic manipulations. Precise alterations to the genome of model organisms like yeast, mice or flies have been used since decades to study how these organisms function.
In basic research the CRISPR-Cas system can help elucidate the function of different genes. In medical research "gene-editing" can help treat and sometimes completely cure a disease. For example this system can be used to fight certain cancers and other debilitating diseases such as cystic fibrosis or diabetes.
There is no question about the near limitless potential of this system – however this was also the case when nuclear energy was discovered. Not the system itself, but the possible applications raise a few ethical concerns. There is a clear difference between altering the genome of somatic (non-reproductive) cells of an individual, (such as reprogramming certain immune cells to fight of certain cancers) and altering the human germline, meaning changing the genome in reproductive cells like eggs or sperm.  In this case the alterations are part of that individual's genome and will be passed on to his/her descendants. Such alterations cannot be undone and cannot be controlled in the long run, except you interfere with the reproductive freedom of this individual. The alterations will forever become part of the human gene pool.
The scientific community is not against using genetically altered embryos for research purposes, as long as strict guidelines are met and no pregnancy is induced with these embryos. And even in a select few clinical cases, the scientific community supports the use of this system. Precise genetic changes in somatic (non-reproductive) cells of an individual can lead to the relief of severe symptoms or even a cure of certain diseases. A grown-up human can ideally understand the potential risks and decide for him- or herself. And as the alterations to the genome are not hereditary, the integrity of the human genome is not compromised. The use of the CRISPR-Cas system in scientific research and in some selected clinical cases (under strict rules and supervision) does not raise as many ethical concerns as it's use on the human germ line.
Altering the human germline (such as egg cells or sperm cells) leads to different practical and ethical problems. Are these alterations through the CRISPR-Cas9 system completely predictable? Science still knows too little about the function and role of each gene and how environmental and lifestyle conditions can influence the function of these genes. There is also a possibility that the system introduces changes at unspecified locations in the genome (known as "off-target effects"). Even considering these more than serious problems, the scientific community still considers it acceptable to alter the human germline to heal a devastating disease (when no viable therapeutic alternatives exist) compüared altering the germline for "human enhancement".
Leading scientists in this field therefor not only differentiate between altering the genome of somatic versus reproductive cells, but also between the use of CRISPR-Cas9 in research or its clinical application.
Comparable to the ethical discussion that were triggered through the discovery of nuclear energy, cloning, hormonal contraception and in-vitro fertilization, we find ourselves discussing the most important ethical question of our time: is it ethically acceptable to alter the human germline knowing that it has amongst others transgenerational consequences?
The scientific community sees the potential of this gene-editing technology but calls for extreme caution. Altering the human germline can only be done by following very strict rules. 20 years ago the UNESCO already saw the bioethical implications of altering the human genome and published the "Declaration on the Human Genome and Human Rights" in 1997 as well as founded the "International Bioethics Committee". In this document the human genome is classified as "heritage of humanity".
The "U.S. National Academies of Sciences, Engineering, and Medicine" published a report in 2015 which describes a generally accepted set of rules that regulate under which conditions the human genome can be altered – this is under strict rules, only under certain predispositions and always under supervision.
These guidelines declare it acceptable to use gene-editing for research purposes as well as on somatic cells to fight against or heal certain diseases. Alterations in the human germline are only acceptable when done under strict supervision and also only to fight/heal genetic defects and in absence of acceptable therapeutic alternatives. There is a strict ban on altering the germline for human enhancement.
The inventors of the CRISPR-Cas method, leading scientists in the field as well as other organisations such as the ISSCR (International Society for Stem Cell Research) call for a moratorium on the manipulation oft he genome for clinical applications as long as the consequences cannot be fully predicted. Moreover a deep and detailed discussion about the (bioethical) consequences needs to take place in society, and the scientific as well as the non-scientific community need to reach a consensus before moving further into that direction.
Concerning the case of the supposedly gene-edited babies in China:  if these experiments have been done still needs to be confirmed, but the discussions about the application of the CRISPR-Cas system in such a setting have been accelerated. The goal of the experiments was to alter the CCR5 gene of the babies, which would confer them immunity against the HI virus, something that could have easily been done with existing drugs. This means there are acceptable therapeutic alternatives and there is no clear medical advantage to these experiments.
A naturally occurring mutation of this gene (delta32) is present in about 1% of Europeans. It is not clear what mutations the babies carry and if the mutation is present in all of their cells – which means that the intended immunity is not necessarily given. Should the babies have an unknown mutation of CCR5 or even off-target mutations, then the consequences would be impossible to predict. Additionally, the known mutation of CCR5 (delta32) may confer immunity against HIV, however it increases susceptibility to other pathogens such as the West-Nile virus for example. Very worrisome is the fact that these experiments were performed under a thick cloak of secrecy – without a supervisory committee, without exchange with the scientific community and without peer-reviewed publication of the results. Finally, the question arises if such a mutation of CCR5, if performed properly, should be considered "healing" of a disease or "enhancement"? It doesn't heal HIV but it confers immunity to the carrier.
This case, should it have taken place, sets a dangerous precedent and needs to be severely judged and punished to avoid similar rogue experiments in the future. But the questions remain: Where is the limit between healing a disease, enhancing a human or even a step further the creation of an elite race? This case has brought the idea of eugenics back to our thoughts and minds. It is not just about a few cells in the lab anymore. What makes us human? And how much are we willing to sacrifice for the sake of scientific progress?
(This article consciously didn't discuss certain aspects such as epigenetics or other biochemical influences such as the microbiome or environmental influences to keep the discussion subject relevant.)
If you can't drop by the blog all the time, just follow Milly's Melting Pot on Facebook, Instagram or Pinterest and never miss a recipe! Or just register for my weekly newsletter and get everything delivered straight to your inbox!
Bibliographie