Mum's homemade strawberry ice cream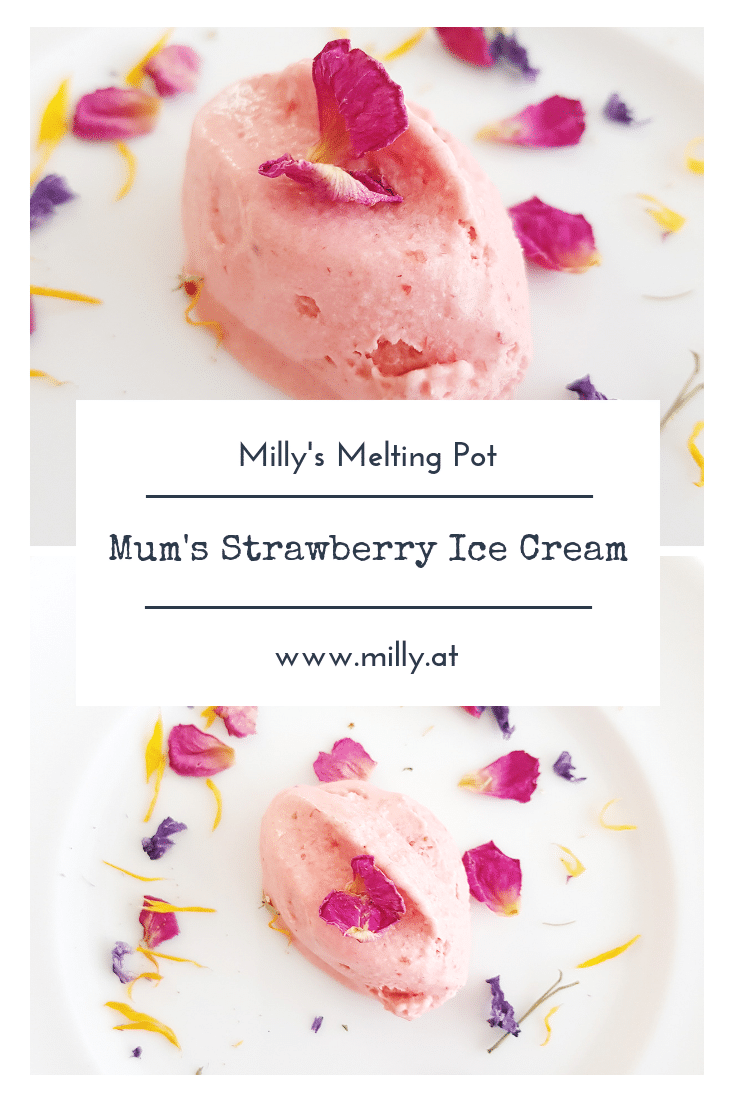 Who doesn't know the feeling: spring is in the air, the air is warm for the first time in months and the sun warms your heart and caresses your skin. You are walking through town and treat yourself to an ice cream for the first time this year..wonderful! Although I like ice cream in all its flavors, when it comes to strawberry ice cream I have never tasted one as good as the one my mother Jeanne made.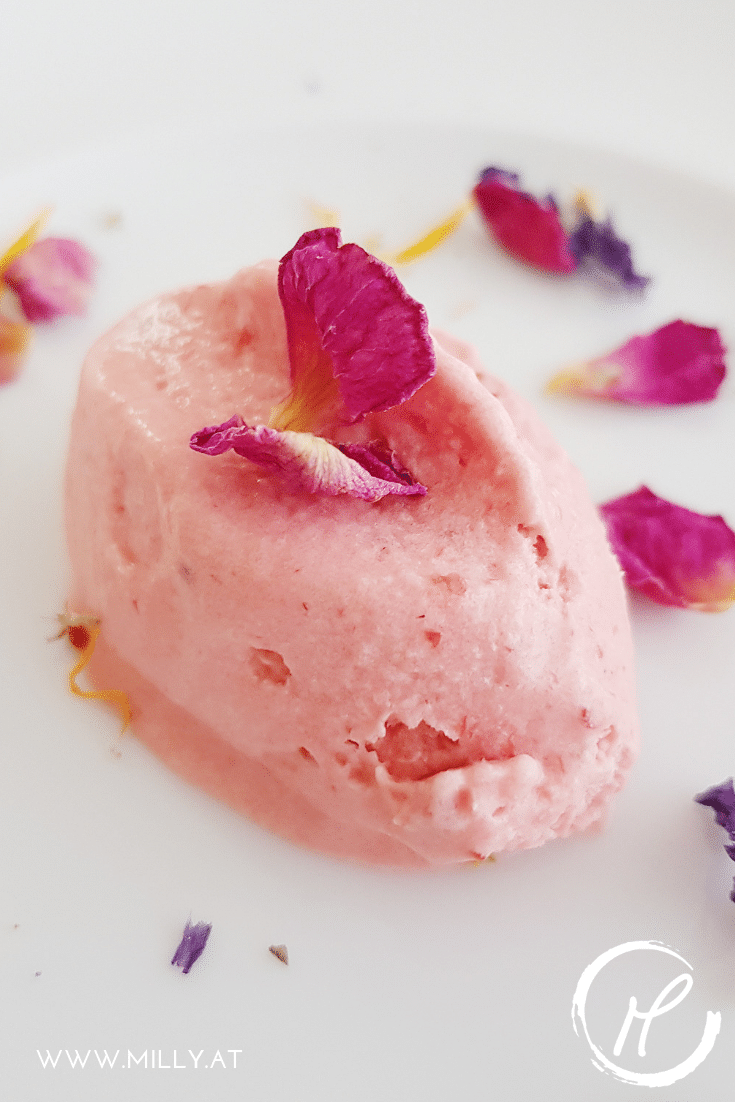 When we were kids and my parents would entertain guests, my mother would often make homemade strawberry ice cream or a parfait "Fine France" as dessert (that one is also on my list). And she would make this without an ice cream machine! She would freeze the ice cream in a special Tupperware dish, so that it would look like a cake. Sometimes she would also freeze us smaller portions in these "Tupperware-Stick-Ice-Cream" containers, so that we would always have good ice cream during summer. She managed to make the most delicious strawberry ice cream you will ever taste. I can still remember how we dressed up in our nice clothes and we would sit in the sitting room. The floor boards creaked as people walked and the carpet and the old wooden cupboards made this room very cozy.
Of course at the time, I did not appreciate this like I do now – the grass is always greener on the other side and so I always wanted something else. But now I recognize how precious these gestures were, and I will do exactly the same with my kids 🙂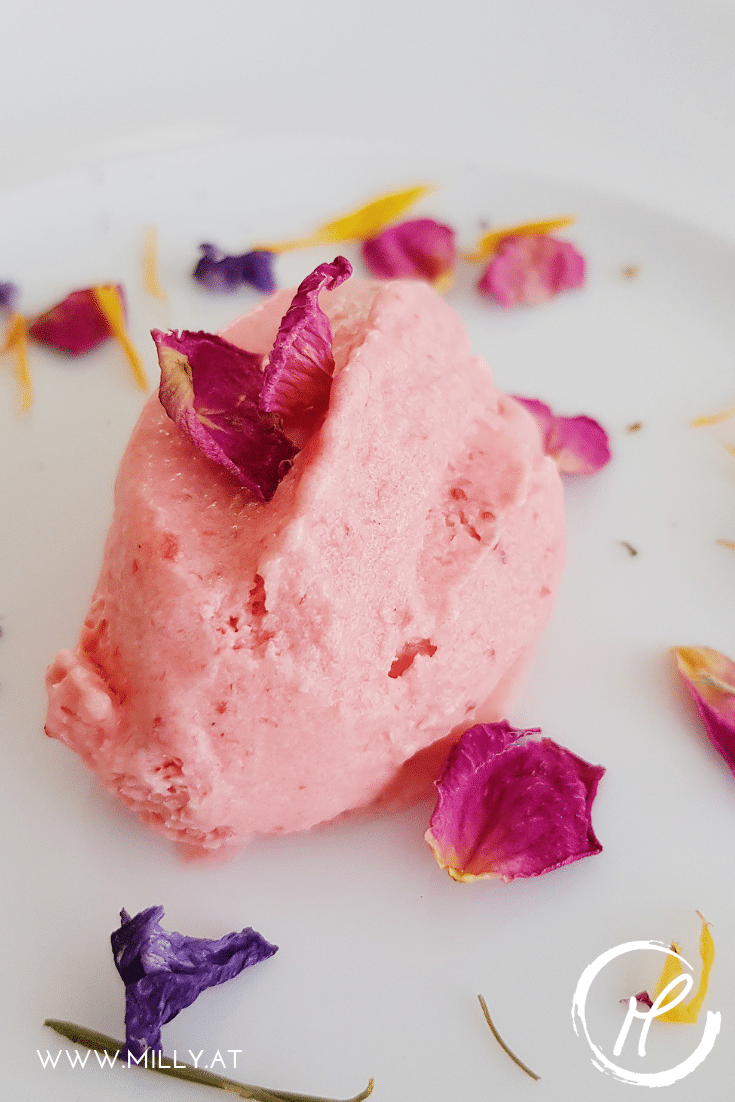 The ice cream is so easy and you will often have the ingredients at home already. First wash and clean the strawberries and blend them with the sugar and the lemon juice. Let this mixture rest a few minutes to give the sugar a chance to dissolve. Now taste it and adjust according to your taste. You can add more or less of every ingredient – it often depends on the sweetness of the berries. You can often not taste the lemon juice but it is essential in tickling out the full flavour of the strawberries. Also, the more sugar you use, the creamier it will get when frozen. If you have an ice cream machine, you can use much less sugar. Now whip the cream and add it to the strawberry puree. Freeze in whatever container suits you over night. Et voilà🙂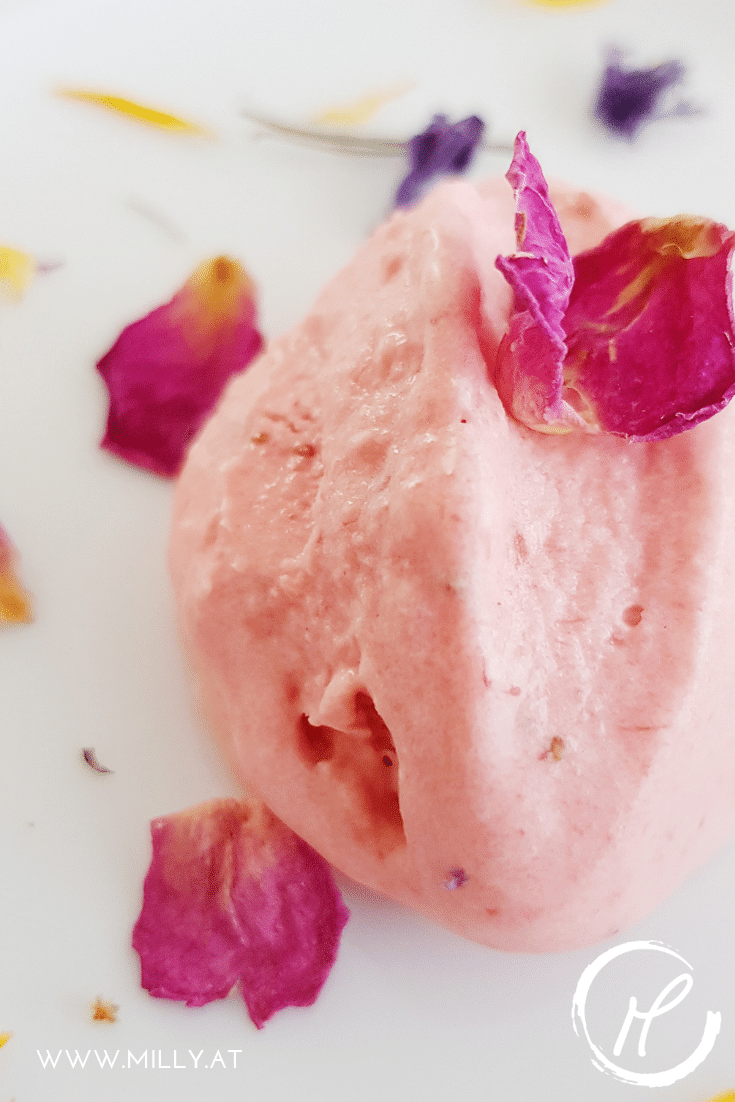 If you can't drop by the blog all the time, just follow Milly's Melting Pot on Facebook, Instagram or Pinterest and never miss a recipe! Or just register for my weekly newsletter and get everything delivered straight to your inbox!
Shopping list:
250 g sugar
ca 30 ml lemon juice (or as required)