Bitterballen – deep-fried meat croquettes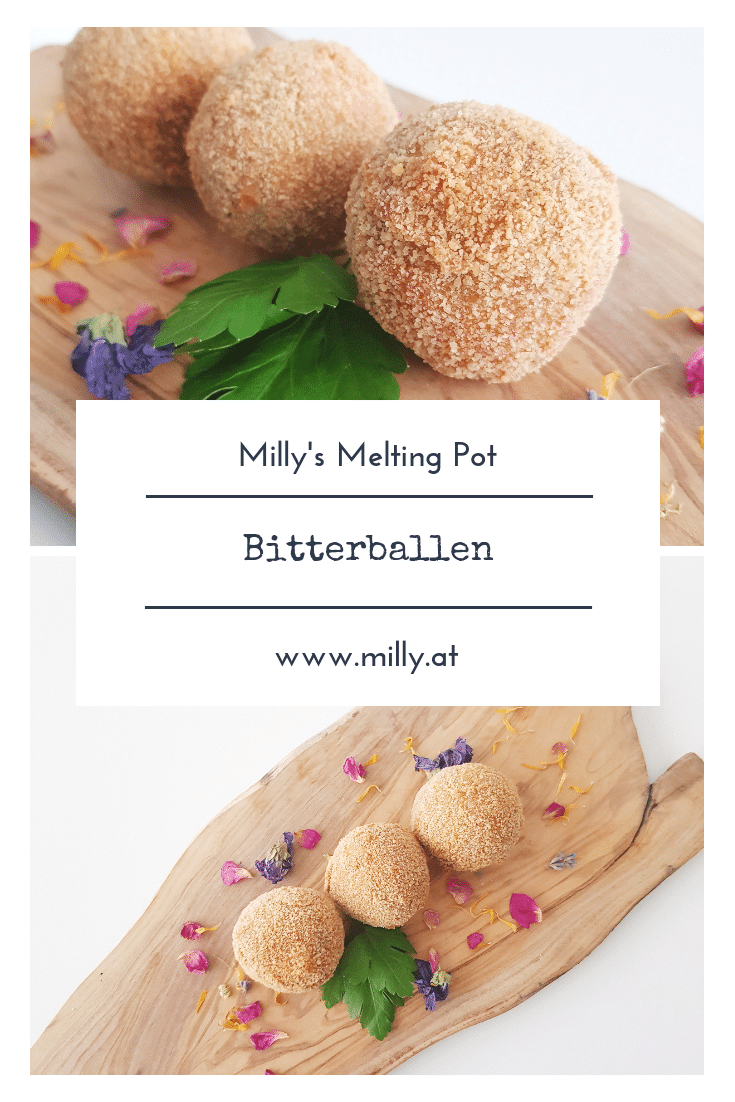 A little over a year ago I visited a friend and his family in the Netherlands. It was absolutly lovely and in the evenings, after a few glasses of wine, he offered me these Bitterballen. I tried them and immediatly fell in love! (Which is not unusual for me as I love everything deep-fried). Bitterballen are deepfried meat croquettes – they have a ragout of beef, they are breaded and then fried. According to Wikipedia they got their name as they were originally served with a bitter. Now they are a very popular snack in the Netherlands and usually served with alcoholic drinks.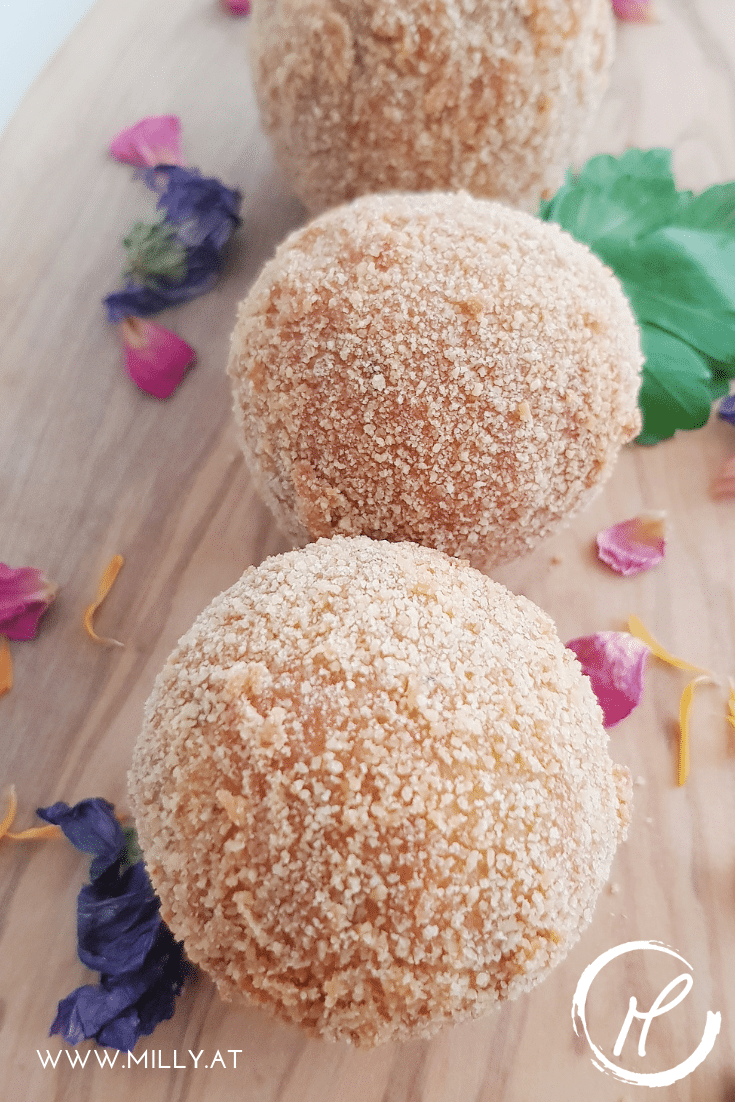 Preparation:
I prepared the Bitterballen over 2 days. It is a little work, and if you split it up, it doesn't get overwhelming. But needles to say, they are worth it. On the first day I boiled the beef with the stock, ginger, garlic and pepper corns in a pressure cooker for about 20 to 30 minutes until soft. When the meat is done strain the broth and keep it for later. Let the butter melt in the pot and add the flour. Add little portions of broth until the roux is a thick paste. Add the minced beef and pulled apart boiled beef. Season with salt, pepper, nutmeg and parsley and let it finish cooking in the oven for about 30 minutes. Refrigerate the mixture over night so it can thicken further.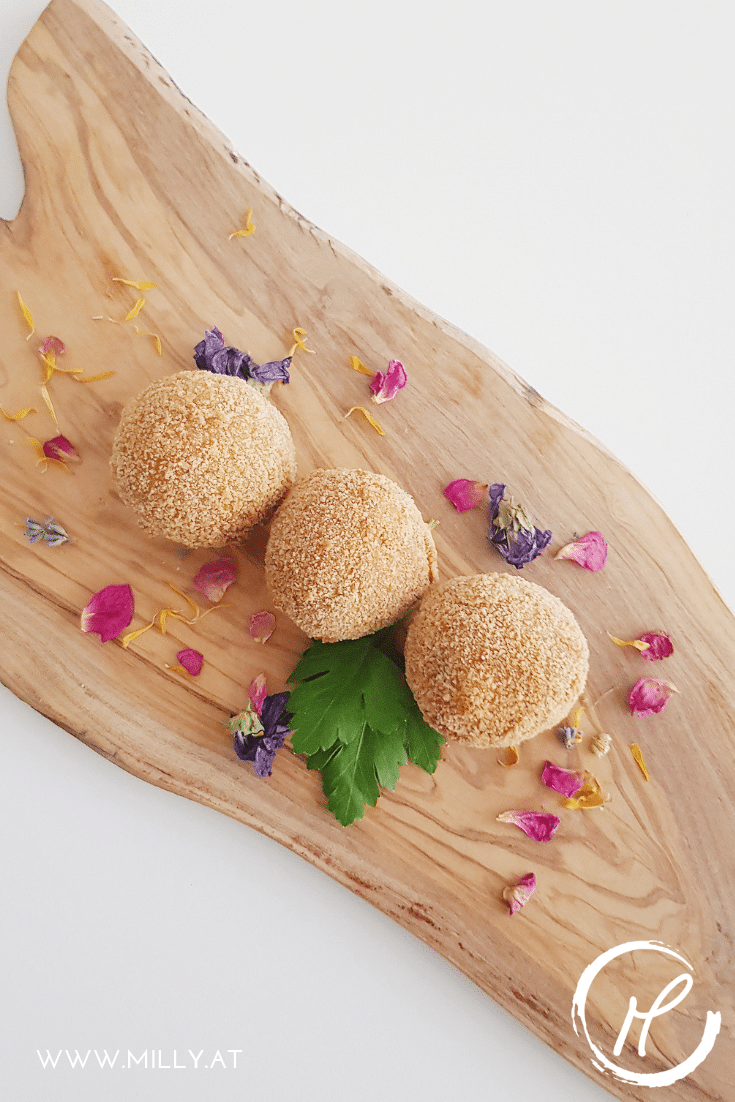 The next day use the mixture to form little balls. Use about 1 Tbsp, the balls should be ca 3-4 cm in diameter. Then bread the Bitterballen TWICE. Dip them in the egg, cover in breadcrumbs, pull through the egg again, and again cover in breadcrumbs. This way the breading is thicker and more stable. Then fry at lower temperature until golden brown and piping hot on the inside. I fried these at about 160°C. You can freeze them before or after frying and alternatively you can also cook them in the oven (although I haven't tried this). Serve with mustard or mayonnaise. Et voilà!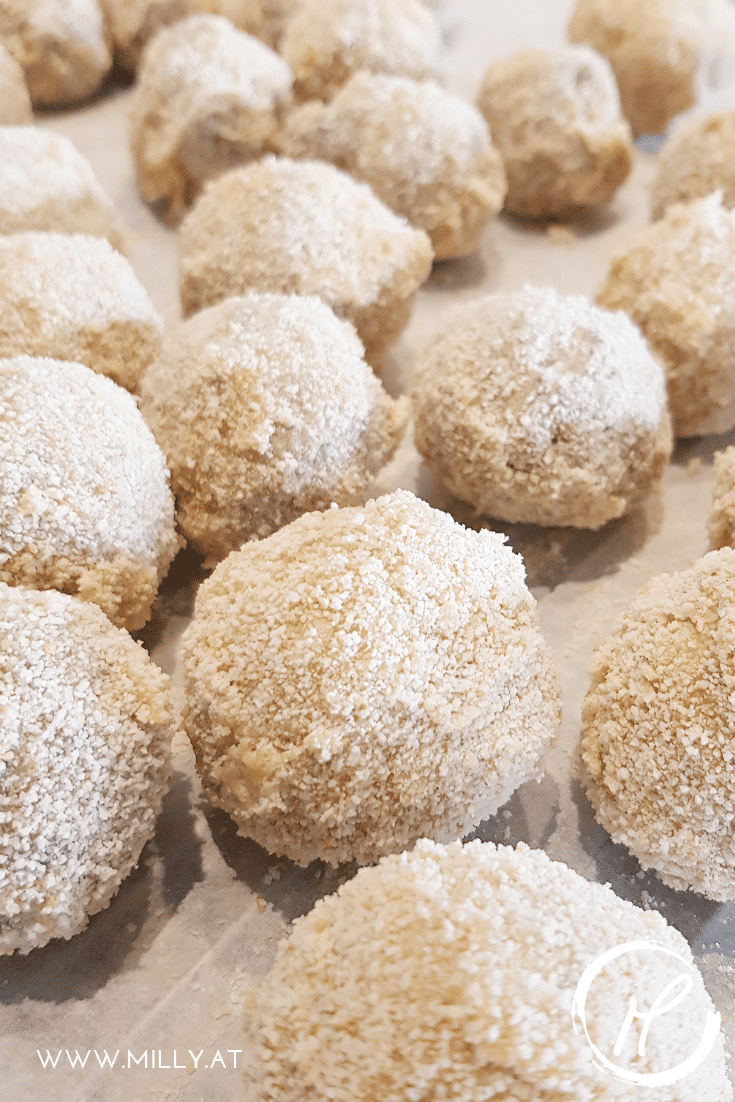 If you can't drop by the blog all the time, just follow Milly's Melting Pot on Facebook, Instagram or Pinterest and never miss a recipe! Or just register for my weekly newsletter and get everything delivered straight to your inbox!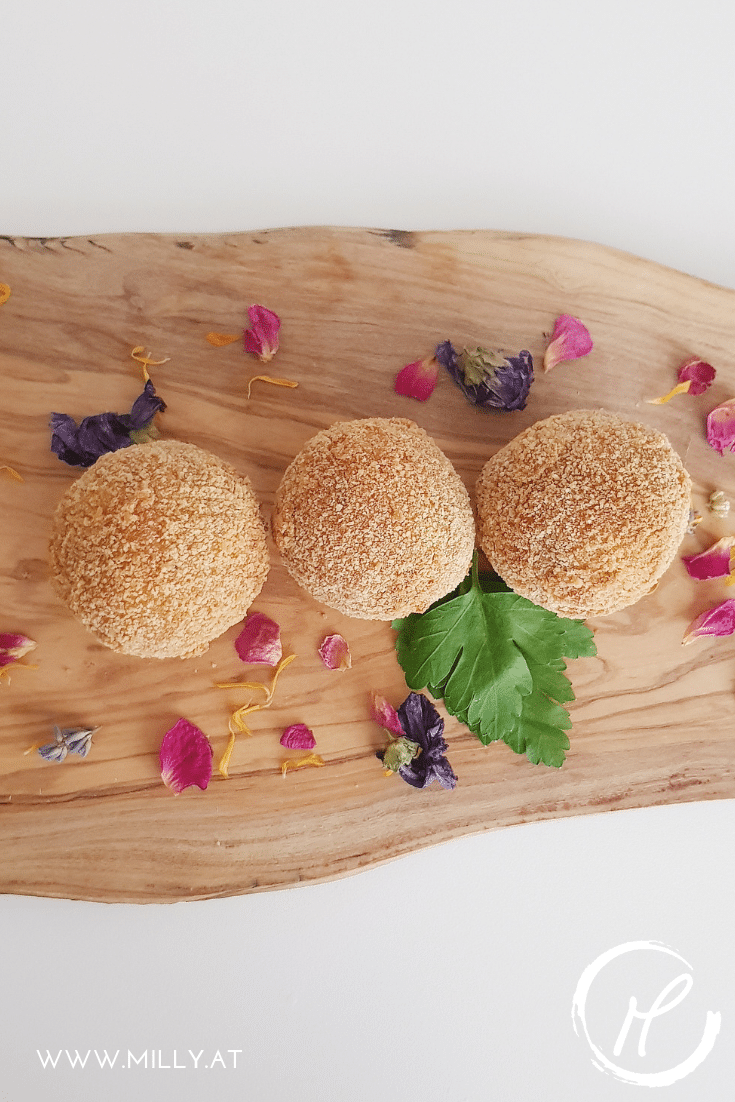 SHopping list (for ca 30 large Bitterballen):
500 g beef to boil
350 g minced beef
ca 1 l beef broth ( to boil the meat the pressure cooker)
1 large Tbsp chopped garlic or paste
1 large Tbsp chopped ginger or paste
1 Tbsp pepper corns
100 g butter
150 g flour
ca 500 ml broth
Salt, pepper, nutmeg
Parsley
ca 4 eggs
Breadcrumbs
Oil to deep fry