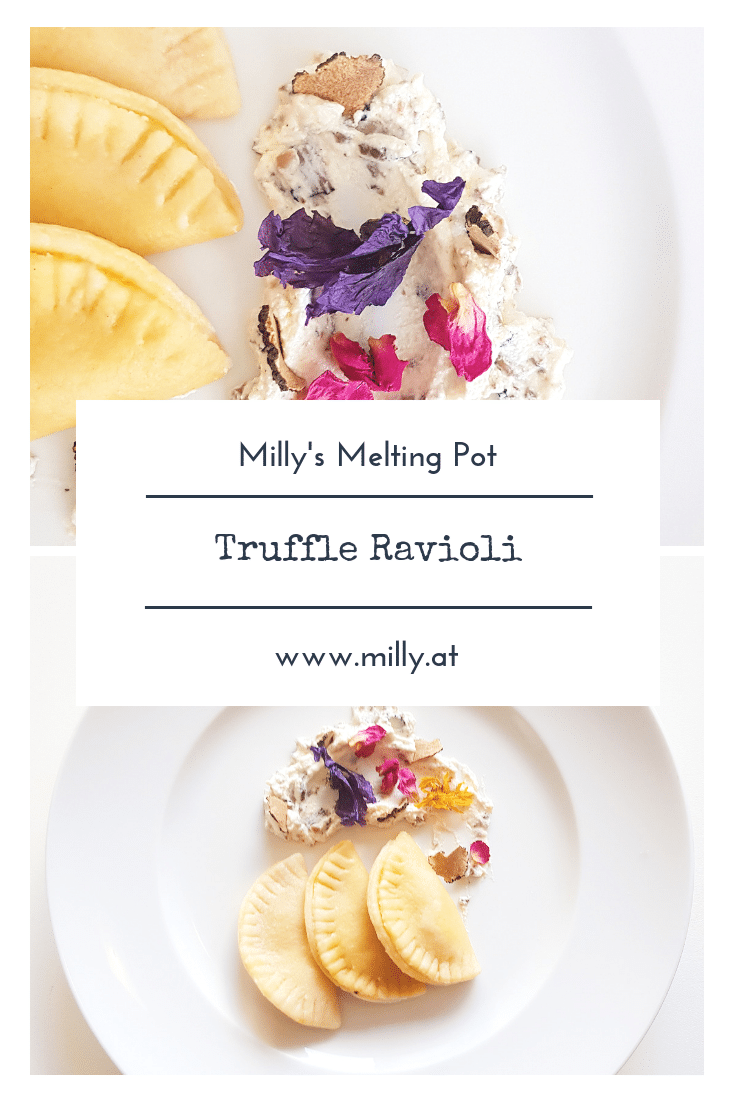 Christmas is getting closer, and I wanted to share an easy but very tasty recipe with you, that you can use on special occasions – my truffle ravioli. In November, they had organized a truffle festival here in Graz – they sold truffles that were found in a local wood. I love truffles so much and the best dish I ever ate with truffles, was a truffles lasagna in a restaurant in Luxembourg, that unfortunately closed it's doors a while ago – the restaurant Murador. The flavor of the truffle lasagna as well as the truffle gratinated scallops will forever stay in my mouth – what a treat!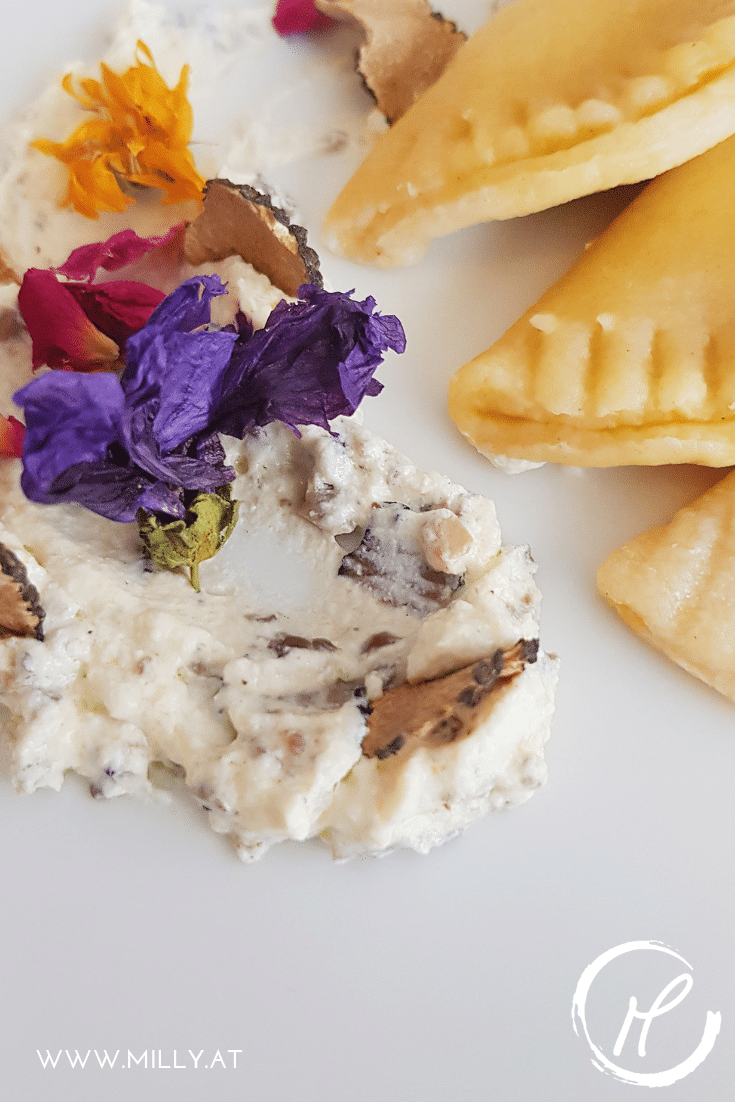 I got my stock of truffle products at that festival and amongst other things, i bought some summer truffles mixed with mushrooms and stored in olive oil. This is what I used in this recipe. First mix the ingredients for the pasta dough and let the dough rest of at least 30 minutes in the fridge. The dough is the same one I used for my linguine carbonara.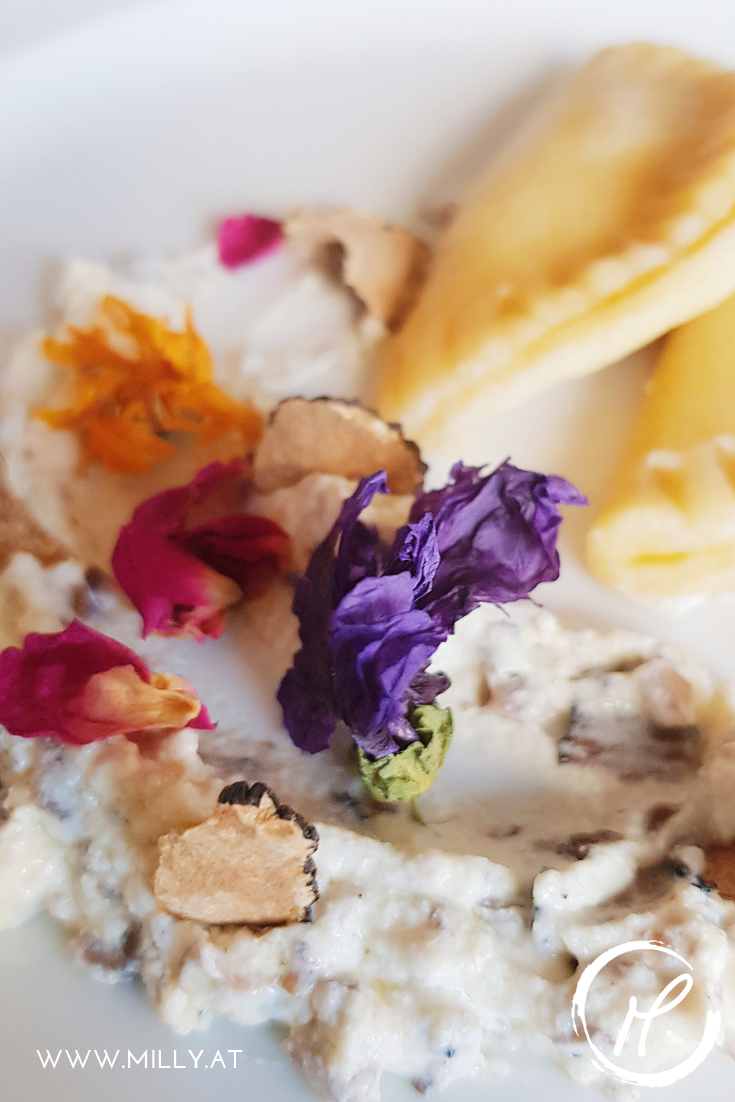 While the dough is resting, mix the ingredients for the filling. Make sure to season it well, otherwise the dish will become bland. Then take the pasta dough and thinly roll it out by hand or with a pasta machine. Cut out large circles and add a small Tsp of filling onto each circle. Spread some egg yolk on the sides of the circle and close the ravioli to a half circle (if that makes sense:). Seal the sides by pressing the edges with a fork.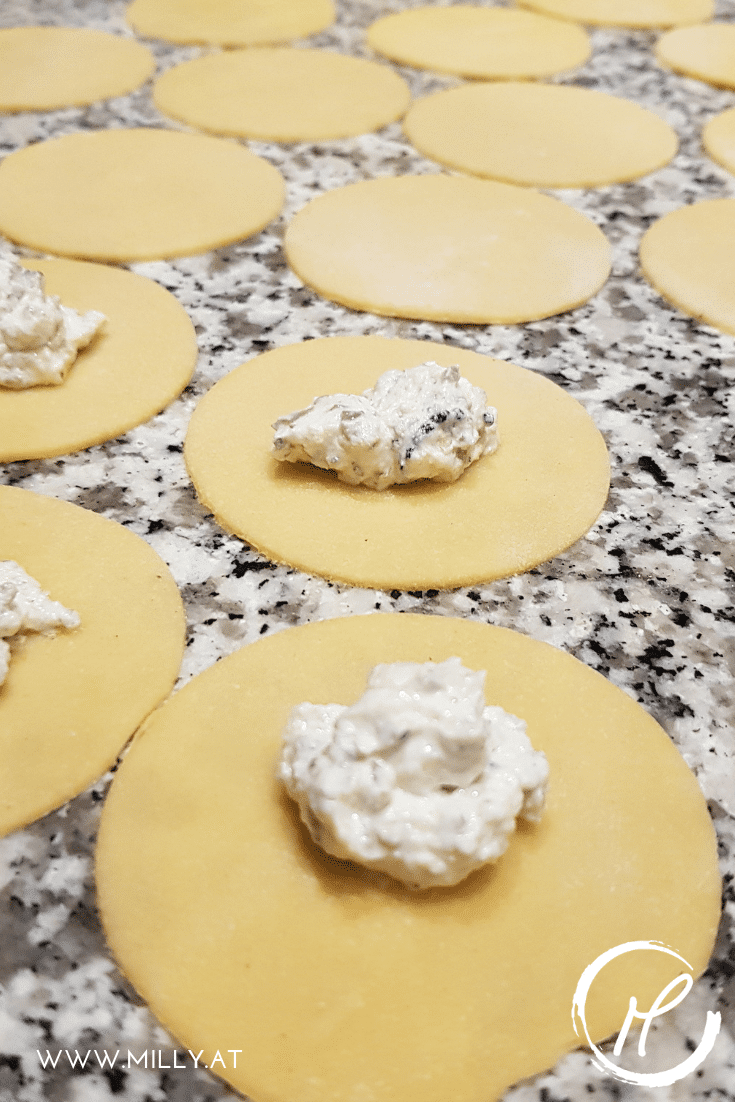 Boil the pasta for ca 3-4 minutes in salted water, depending on their size. Use left over filling to present it nicely on a plate and add a dash of olive oil before serving! Et voilà:)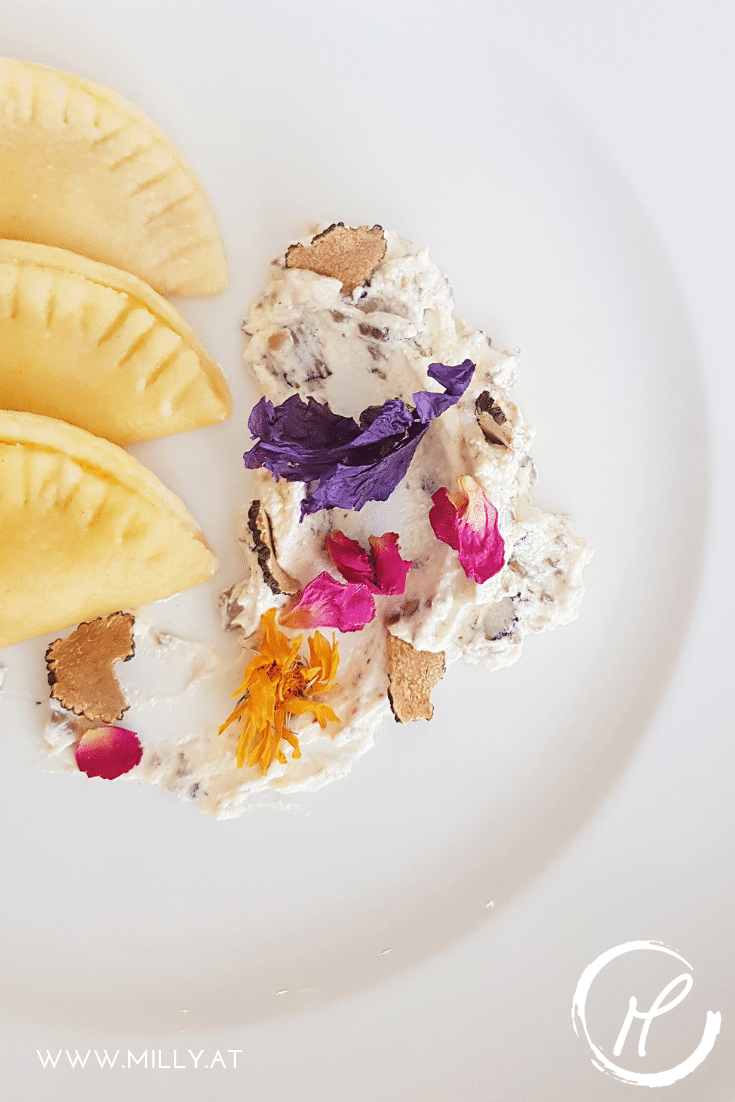 If you can't drop by the blog all the time, just follow Milly's Melting Pot on Facebook, Instagram or Pinterest and never miss a recipe! Or just register for my weekly newsletter and get everything delivered straight to your inbox!
Shopping list (for 30-40 ravioli):
Dough:

200g flour (Type 00)
200g hard wheat semolina
4 eggs
1 large pinch of fine salt
1 generous dash of olive oil

Filling

200g ricotta
50 g parmesan finely grated
100 g black summer truffle with mushrooms
salt & pepper to taste