Sweet Corn Curry in Coconut Milk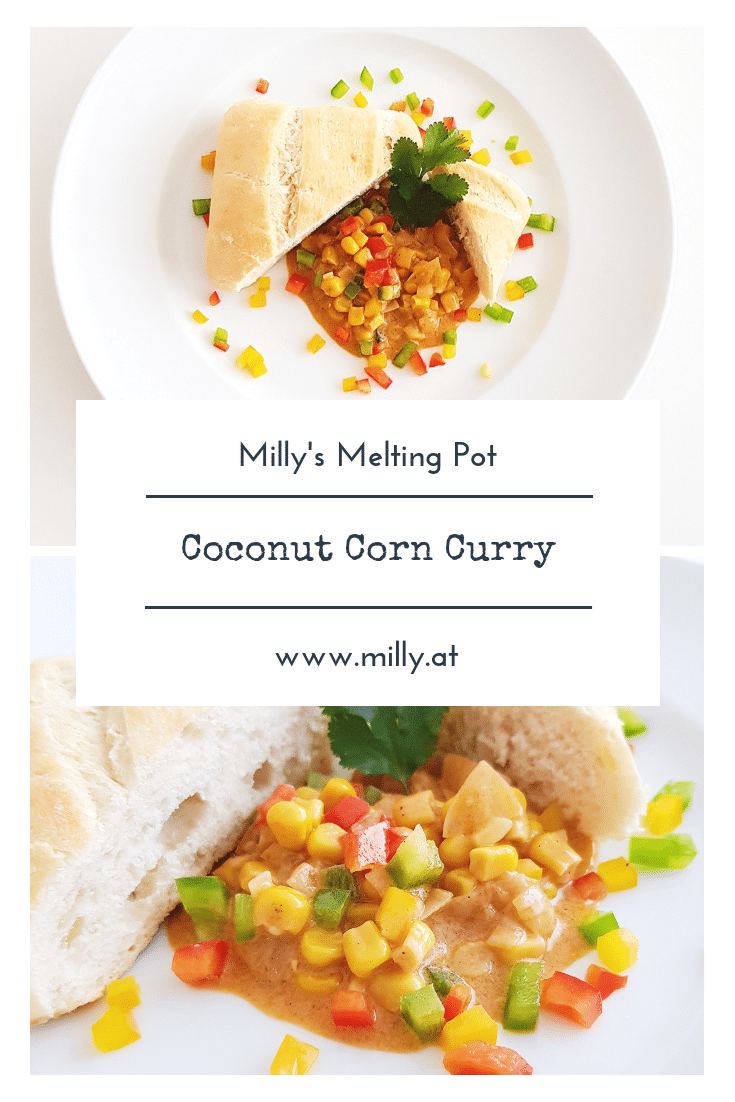 Not much time goes by until I feel the craving for Indian food. When you grow up with a certain cuisine, the scents and tastes can bring back very old emotions. When I was little, my mother often cooked Indian food for family gatherings and I can remember that suddenly everyone was quiet. She managed something absolutely essential: her food was not just the sum of all ingredients, it had transformed into something new. And that's exactly what I thrive to achieve..keep on learning, right?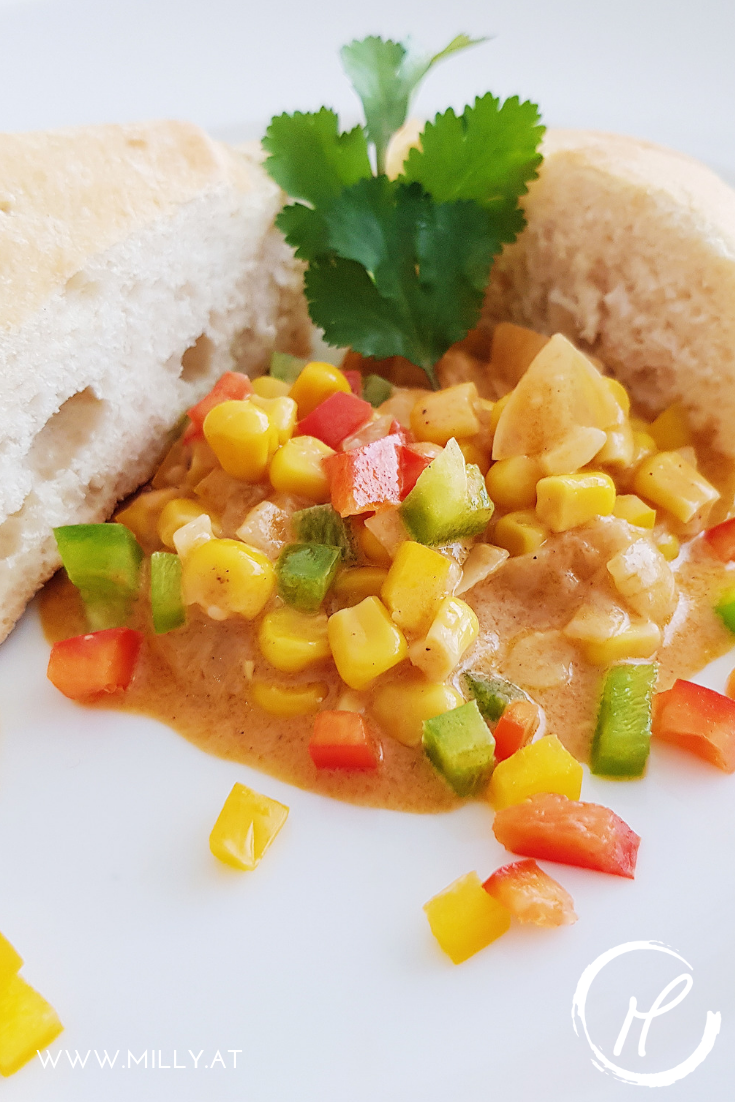 This corn curry was one of the first Indian dishes I learned to make. While I was living in Lausanne, I invited my friends to dinner and wanted to make Indian food for the first time. At the time I only had an electrical camping cooker with 2 plates and in the end I needed to make dinner for 19 people in my 30 m2 apartment. It was absolutely great:) Every time I used 2 appliances at the same time, I blew the fuses of the apartment. But I managed and it was delicious:)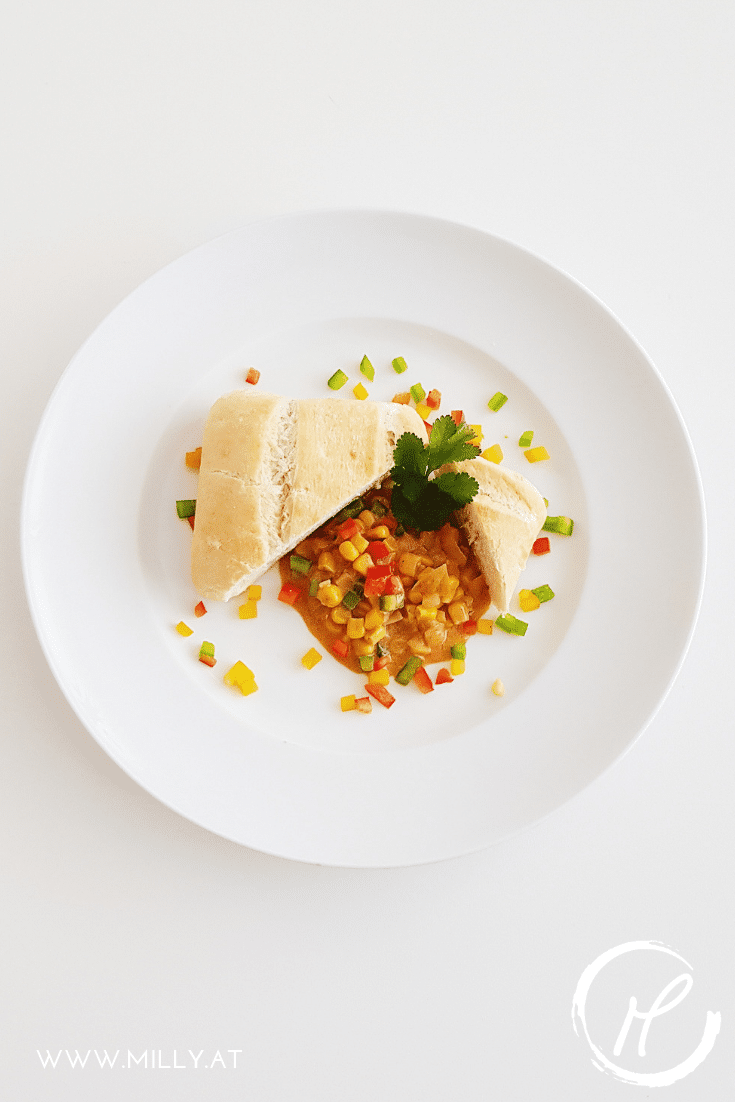 This recipe is written on an old piece of paper that I had in my hand when my mum told me the recipe over the phone. First fry a finely chopped onion until it is soft but not brown. Then add a chopped tomato and let the mixture fry for a few minutes. Then add the ginger-garlic paste and a teaspoon of salt. Let this fry again for a couple of minutes. Add the mustard seeds and the garam masala and fry for a minute. Meanwhile the mixture should have dried a bit and resemble a paste. Add the coconut milk and let this simmer for a few minutes before adding the corn. You can use the liquid that is in the corn tin. Let this curry simmer for 10-15 minutes on low heat. At the end add some finely diced peppers (for the taste but also the colorful contrast) and some fresh coriander leaves.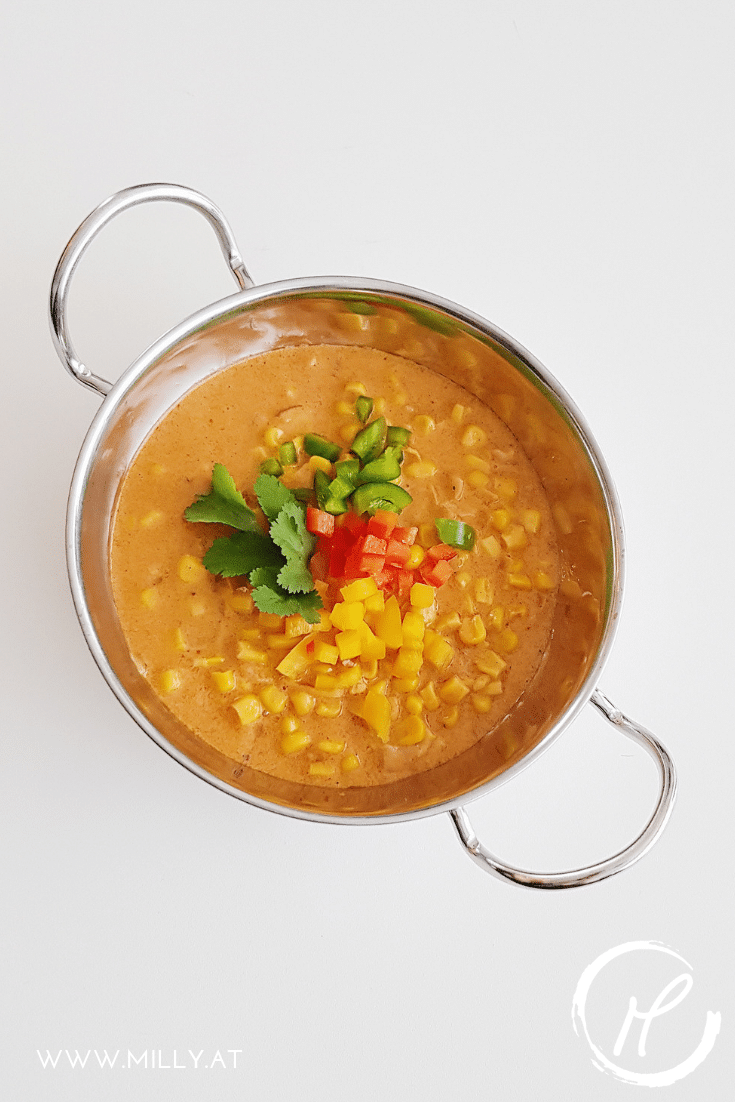 You can also use fresh corn that has been cut into ca 3 cm pieces/wheels. This corn will additionally soak up some gravy – delicious. If you like a thicker sauce, you can also thicken it by adding some coconut flakes. Et voilà 🙂
If you can't drop by the blog all the time, just follow Milly's Melting Pot on Facebook, Instagram or Pinterest and never miss a recipe! Or just register for my weekly newsletter and get everything delivered straight to your inbox!
Shopping list:
1 tomato (if required 1 tsp of tomato paste for the color)
1 Tsp ginger-garlic paste (1:1 mix & blend)
ca 400 ml coconut milk
1 big tin sweet corn
Fresh bell peppers (red and/or green)
Fresh coriander