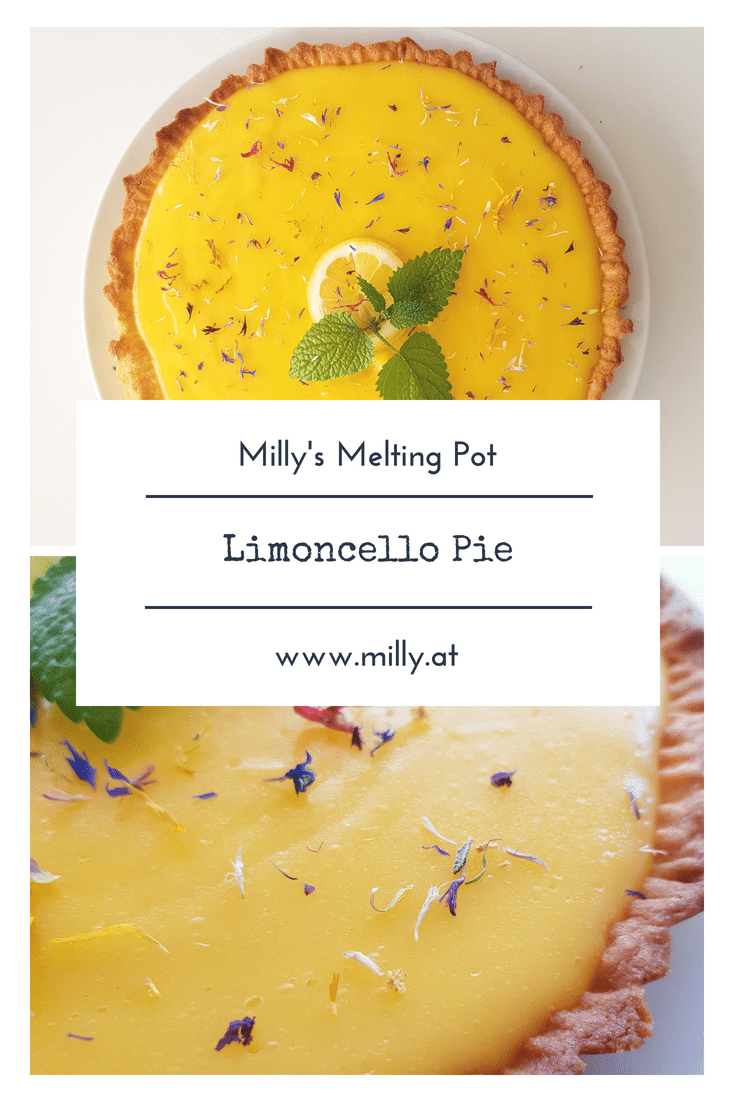 Lemons are the new butter! Where have I read that before:) Spring is here and with it comes the energy to try new things! I have been trying to make a lemon pie like this for a while, but I never liked the different recipes for the crust. Then I read a recipe where the crust was more similar to a cookie dough than to a usual pie crust, and I was convinced! Also, I received a lovely bottle of limoncello from my cousin and absolutely wanted to add this note to the pie. And here it is – limoncello pie.
First mix all the ingredients for the crust and let the dough rest in the fridge for at least 30 minutes. Roll out the dough between two sheets of baking paper and transfer the dough to a pie tin. Fold over the uneven parts of the crust and press in with a fork. Bake the crust at 190°C for about 15 minutes or until golden brown.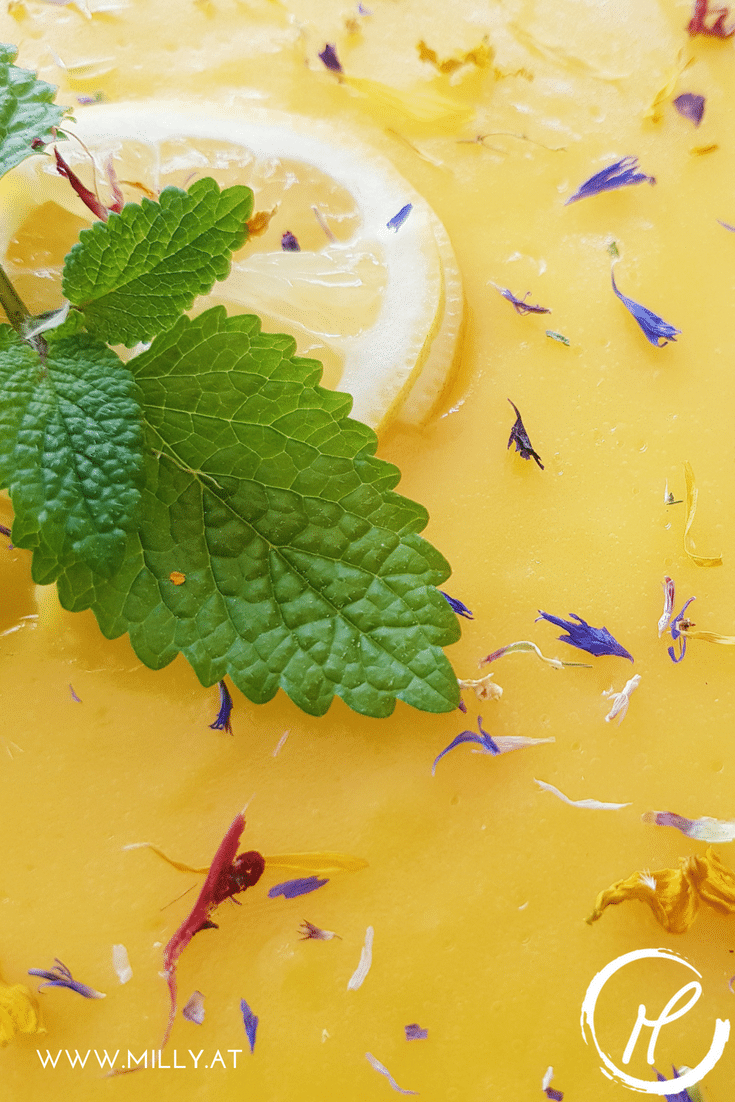 While the crust is cooling, mix all the ingredients for the limoncello filling. Heat the mixture on medium and don't forget to keep stirring (otherwise you will end up with scrambled eggs. Once the mixture starts to thicken, keep it on the heat for a few more minutes and then let the mixture run through a strainer/colander. Pour the cream on the cooled crust and let it set at least 2 hours in the fridge before serving. Et voilà:)
If you can't drop by the blog all the time, just follow Milly's Melting Pot on Facebook, Instagram or Pinterest and never miss a recipe! Or just register for my weekly newsletter and get everything delivered straight to your inbox!
Ingredients (for 1 pie):
For the dough:

180 g flour
125 g butter
80 g sugar
1 EL vanilla paste
1 egg yolk
1 pinch of salt

For the creme:

3 egg yolks
3 eggs
100 g sugar
120 ml lemon juice
60 ml Limoncello
Zests of 1 lemon
125 g butter