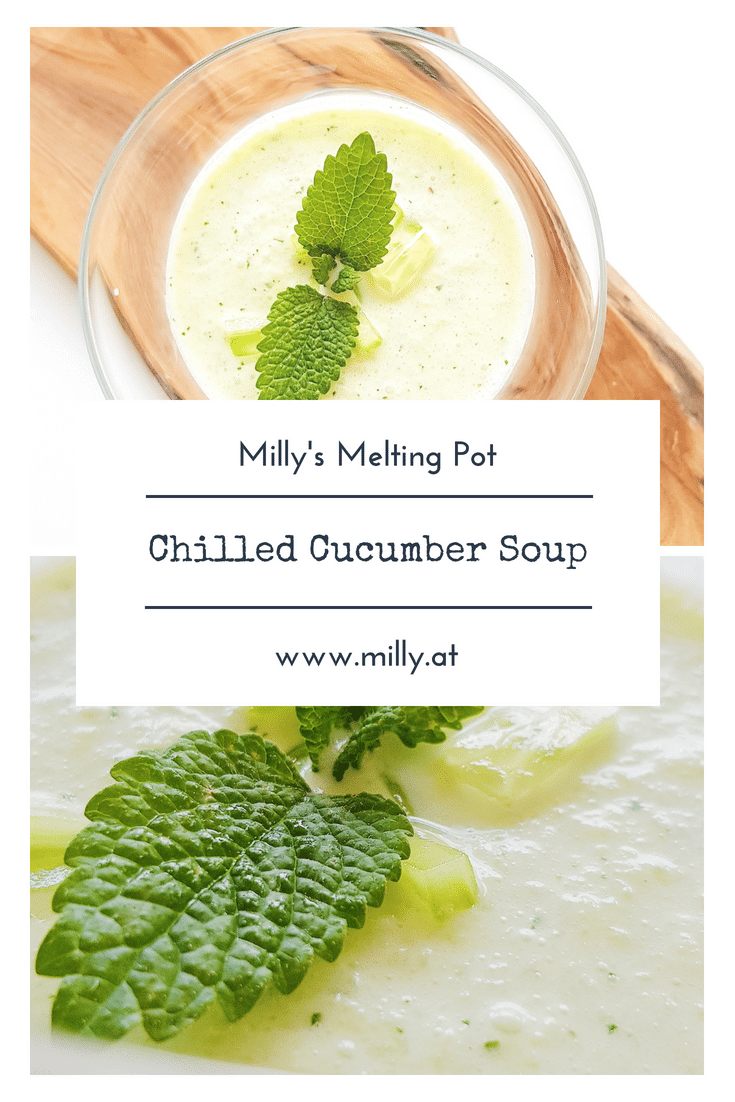 Now as temperatures are starting to get warmer, I sometimes feel like something cold and refreshing to eat! And with the first sun and warm spring showers, the herbs in the garden are just growing like crazy. I decided to make a cooled cucumber soup!
It turned out really well and if you serve it in a small schnaps glass, then it is also perfect as fingerfood for your next party. And how is it made? I think this may be the shortest recipe in blog history:)
Just blend all the ingredients in a mixer and let the soup cool in the fridge for a few hours! Et voilà:)
If you can't drop by the blog all the time, just follow Milly's Melting Pot on Facebook, Instagram or Pinterest and never miss a recipe! Or just register for my weekly newsletter and get everything delivered straight to your inbox!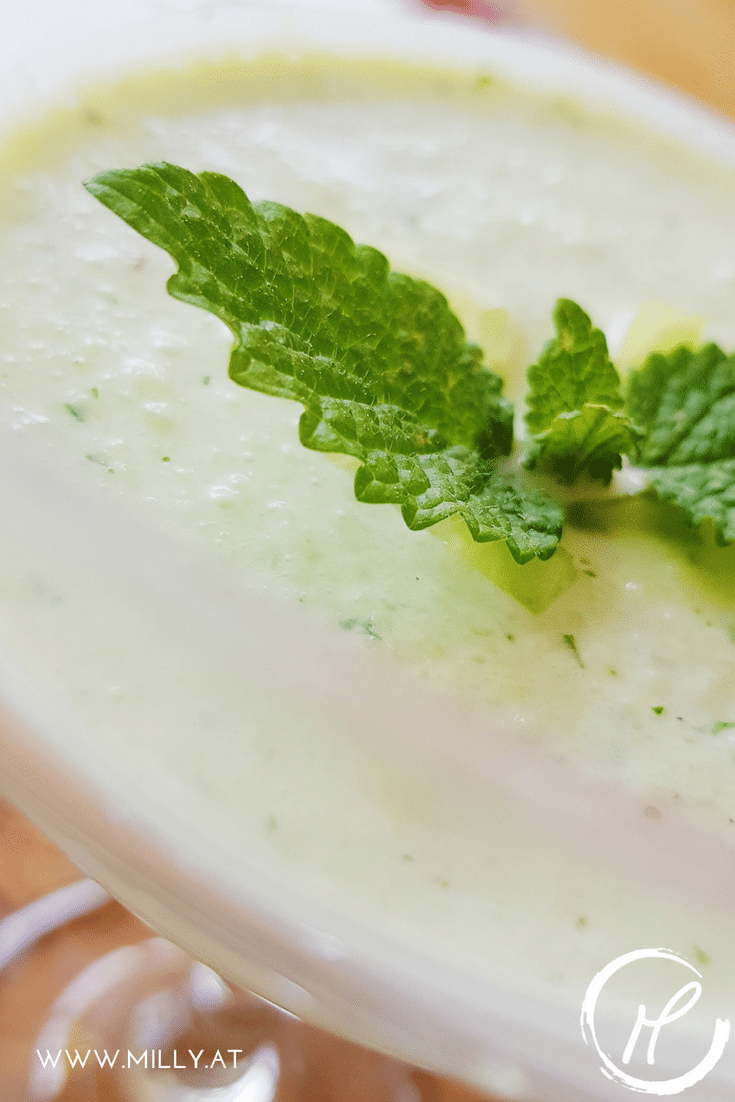 Ingredients (for 2 portions):
1 Cucumber
1 clove garlic
Salt/pepper
1 handful of lemon balm (alternatively basil oder coriander)
1 large Tbsp of Greek yoghurt
2 Tbsp creme fraiche