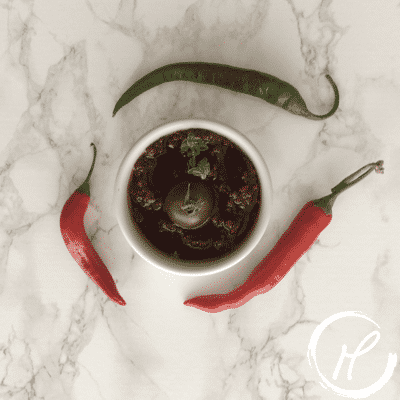 It is very hot outside and the vegetables are growing like crazy outside. There is nothing better than fresh veggies in the summer – their flavor is so good. Or is there? Dried tomatoes are a taste explosion – as they have lost so much water, their taste is so much more intense. I like to use them in mediterranean dishes and sauces, but I had such a big pack, I had to make a pesto. While making it I killed my mixer 🙂 But more about that another time..
First roast the pine nuts in a pan without oil until they start to smell nutty. Then add all the ingredients into the blender (except the oil) and start blending. Add the oil a little at a time until the paste has the desired consistency. Add salt, pepper, limejuice and balsamic vinegar to taste. Et voilà 🙂
Enjoy this pesto with pasta or mix it with cottage cheese for a tasty bread spread. I also like to use this pesto as a sauce base for a red wine sauce. Subscribe to the newsletter and get more recipes and freebies!
Shopping list (for 2 medium jars)
350 g dried tomatoes
100 g  pine nuts
ca 350 ml olive oil
100 g grated parmesan
Fresh basil to taste
Lime juice to taste
Salt/ pepper
Balsamic vinegar to taste