Quick garlic and tomato linguine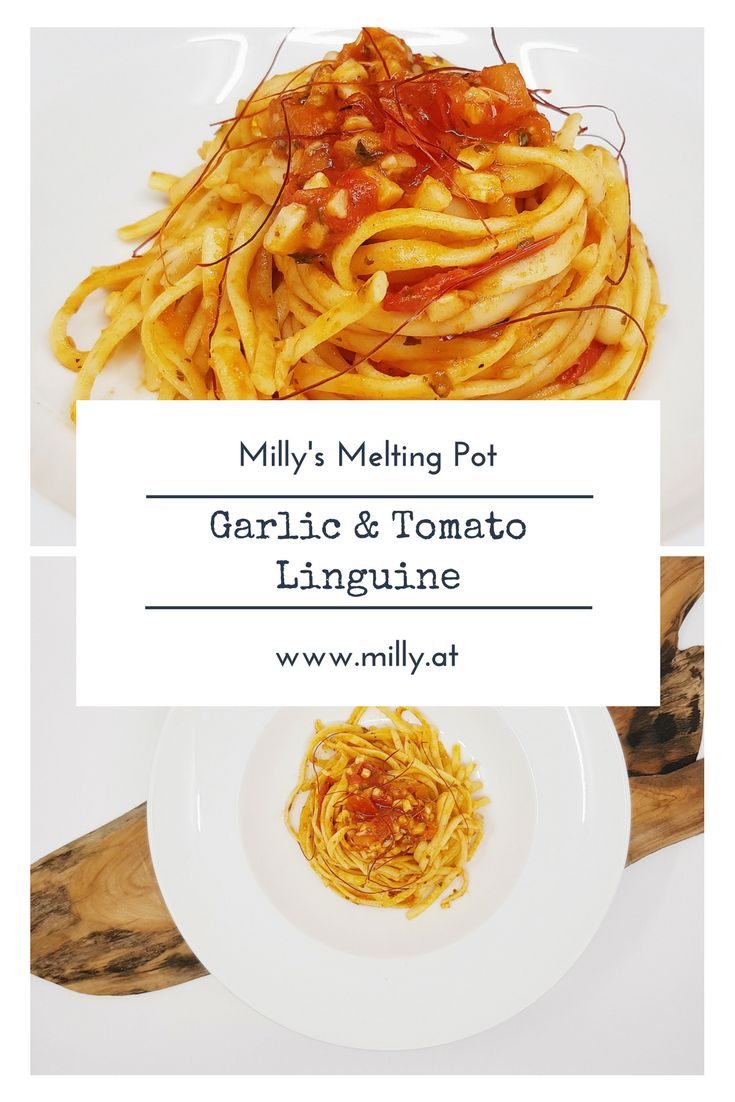 If you are anything like me, you will feel very full and very slow after the holidays. I get really happy if I can fall back on some delicious and light recipes, especially as New Year's Eve, with it's traditional fondue, is just around the corner. This recipe for garlicky linguine is one of my favorites, when I need a quick and healthy recipe. In winter we are lucky enough to get good tomatoes, but wait until summer, when this dish develops it's full aroma of the sunkissed tomatoes.
First heat some olive oil, salt it and slowly fry the chopped garlic. Before the garlic gets brown add the coarsly chopped tomatoes and let everything simmer until they fall apart. I usually season this dish with one or two frozen stock cubes (you can read how to make these here.) If those are not available, then just season to your own taste with salt or anything else. Add some fresh or dried oregano and at the end add some fresh or frozen basil. Let the sauce reduce for a little while, and in the mean time cook the linguine according to specifications in salted water. Add the pasta to the sauce and mix well. When served add a dsh of olive oil. Et voilà 🙂
Never miss a recipe again! Just use the bar on top of the page! No worries, your data is safe with us!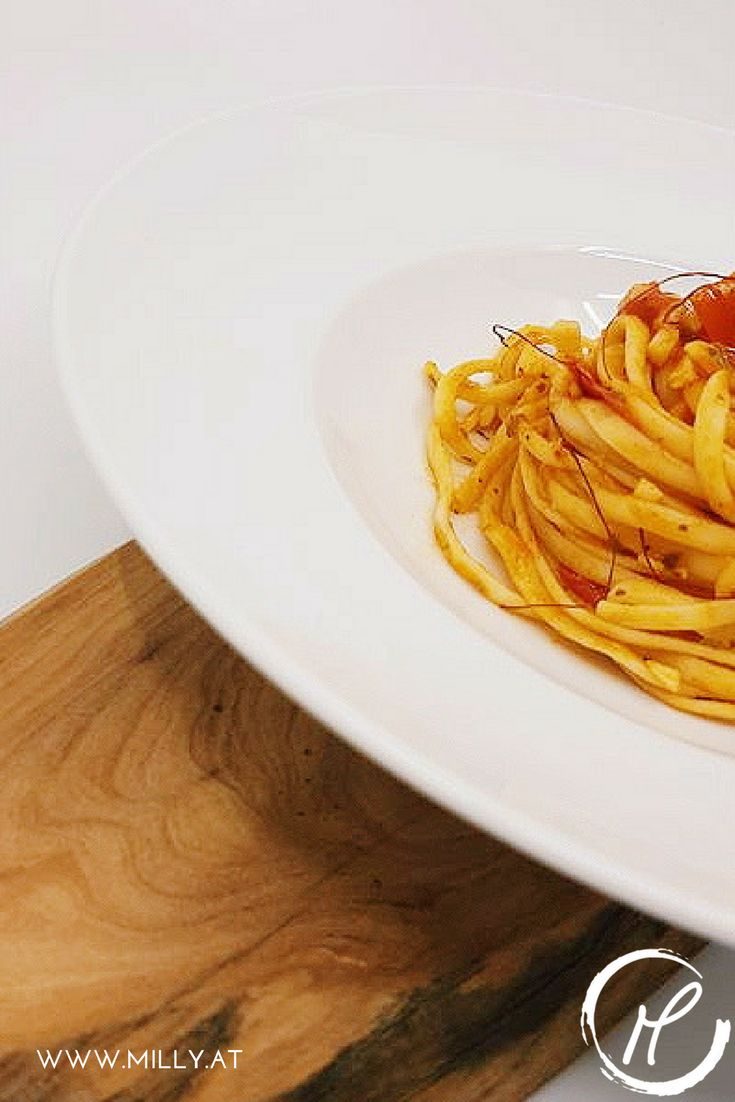 Shopping list (for 2-3 portions):
ca 10 chopped cloves of garlic
Oliveoil
6 coarsly chopped tomatoes
2 Tbsp tomatopuree
Oregano (fresh or dried)
Basil (fresh or frozen)
1/2 packet Linguine
Optional: Parmesan