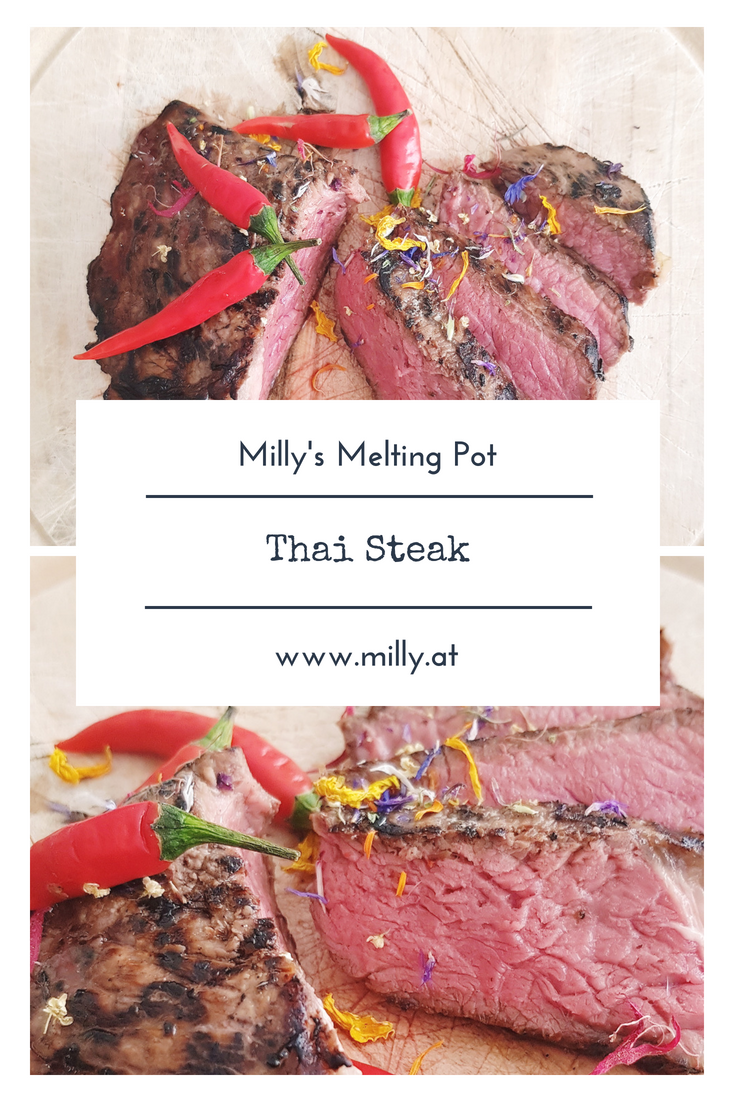 There is a restaurant in Luxembourg that serves authentic thai food. Even my father, who travelled Asia extensively, said that the quality of their food was excellent. I had a thai steak there and I can still recall its taste in my mouth – delicious! Thai food must be one of my favorite cuisines: so fresh but yet still so satisfying!
I tried to cook this steak at home many times, and I after trying out many recipes, I have finally found one that I like! Although it doesn't really compare to the one at that restaurant 🙂 Just mix all the ingredients to a marinade and add it to a sealable plastic bag (Tip: I use these, because I find it easier to get the marinade where it needs to be. A porcelain or glass dish will also do the trick). Add the meat and mix well. Let everything marinate over night or at least for a few hours. Fry on high heat a few minutes on both sides and then let the meat relax at 90°C for 30 Min in the oven. If you want too, add a dash of lime juice or some butter before serving. Et voilà:)
My weekly newsletter will keep you informed about what goes on in my life and on my blog! Also if you are interested in the science behind your food and everyday life, join my Facebook group "The bubbly biochemist"!!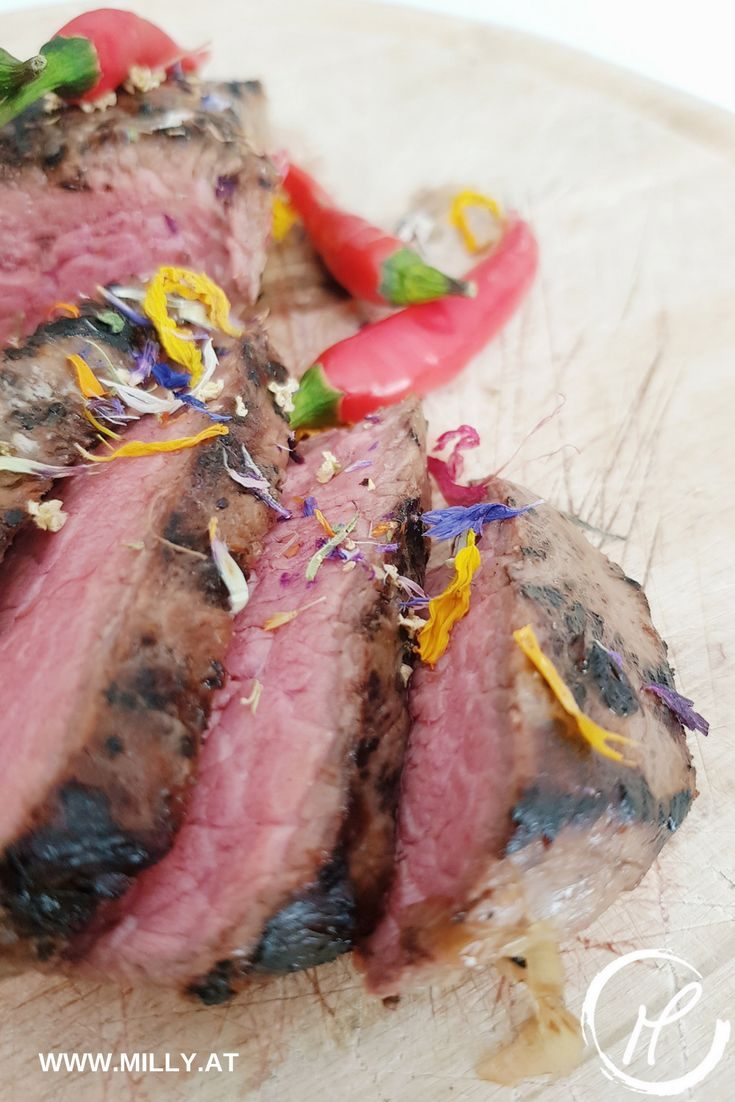 Shopping list (for 4 small steaks):
4 steaks
Salt/pepper
Juice of 2 limes
1 Tbsp soysauce
1 Tsp ginger-garlic paste
1 Tbsp olive oil
2 chopped spring onions
1 hand full chopped coriander
chopped lemongrass