3 tips to reduce your calorie intake during the holidays!!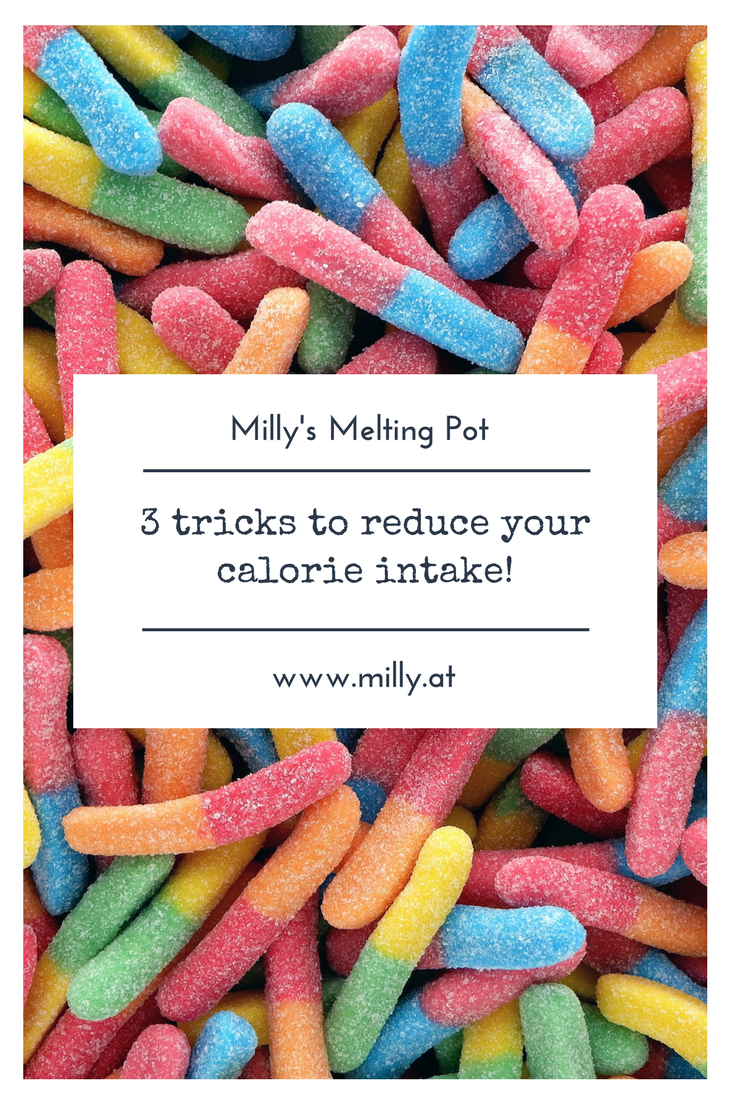 Christmas, Easter or even summer bbq's – they all come with massive amounts of delicious foods prepared with love by yourself or your loved ones! But what happens when your clothes "shrink" during that time of indulgence:)
Now I am absolutely not a fan of calorie-counting. It goes against many things I believe in. However after having put on so much weight after I quit smoking, there are situations, like the Christmas holidays, that kind of FREAK ME OUT!! So keeping an eye on your calorie intake during the holidays may prove very beneficial in the long runJ
Women need about 2000 kcal a day in average and men about 2500. An average meal should be between 500 and 650 kcal. I don't believe in restrictive diets, but when I gained that weight, I did some research into my own food intake and my eating habits. It did reveal some very interesting facts about my food intake! And instead of dreading the holidays, I am now looking forward to them because I found a few tricks that I can use to limit my calorie intake – especially when I am a guest in someone else's house. Also I can still enjoy some of those ultimate Christmas goodies!
So here goes: my 3 main tips on how to reduce your calorie intake during the holidays!
TIP 1: AVOID LIQUID CALORIES
You may know that liquid calories are tricky. It may not seem like it when you check the label, but you easily drink a lot more volume than you would eat. But that doesn't mean you have to completely avoid them.
The holidays are the perfect time to indulge in delicious wines or other seasonal beverages like eggnog etc. If you can't avoid alcohol (or if you don't want to, like me), then try and dilute the volume that you drink. This means if you drink white wine, maybe try a spritzer. Or if you drink red wine or champagne, drink a large glass of water in-between your glasses of wine. This will fill you up, reduce your thirst effectively reducing the amount of alcohol you drink. And if you are a lazy water drinker like me – hydration, yeahhhhhh!
Fruit juices are sneaky little bastards. Although they have great nutritional value, they naturally contain a lot of sugar. Orange juice contains about the same amount as coke! So either avoid fruit juices altogether or try to mix them with sparkling water. (Tip: Eat the fruit whole, then you can benefit from the fiber it contains. It will make you feel full. So you do consume the same amount of sugar, but you eat less as you are feeling satiated. If you feel like lemonades, ask for a sugar free version. Although the synthetic sweeteners are also a subject of controversy, light lemonades offer a good alternative to cut down on your calories.
TIP 2: REDUCE CARBS
No I am not saying you should go low-carb or carb-free. However if you are a guest in someone's house, you can reduce your carb intake and replace it by an extra portion of veggies or salad for example. 100 g of pasta contains about 160 kcal, whereas carrots and peas have about 50. You can also avoid eating bread with your meal and absolutely DO NOT butter your bread if you have some anyway:) Check out why in my free tips how to reduce your calorie intake at home!
TIP 3: DON'T SNACK
All those Christmas cookies and nibbles are so tempting, and it is totally ok to treat yourself to a few. But firstly keep an eye on the amount you eat, and fix a limit. If you are anything like me, a box is gone quickly if I am not properly supervised!
But let's be serious: you arrive at someone's house, you sit down, have a drink and a bowl of chips appears out of nowhere! It's easy to chat and to nibble: but chips are very bad. A bowl of chips, let's say half a pack (and yes I can finish that), contains about 250 kcal. That's about half a meal right there (and without any nutritional value!). And if you have a dip like Guacamole or hummus it just gets worse.
I hope you feel prepared for every situation now! If you want to read more of these articles, just register for my weekly newsletter and receive a gift along with that! Or just follow me on Facebook, Instagram or Pinterest🙂