Risoni with Chanterelles and Parmesan Crackers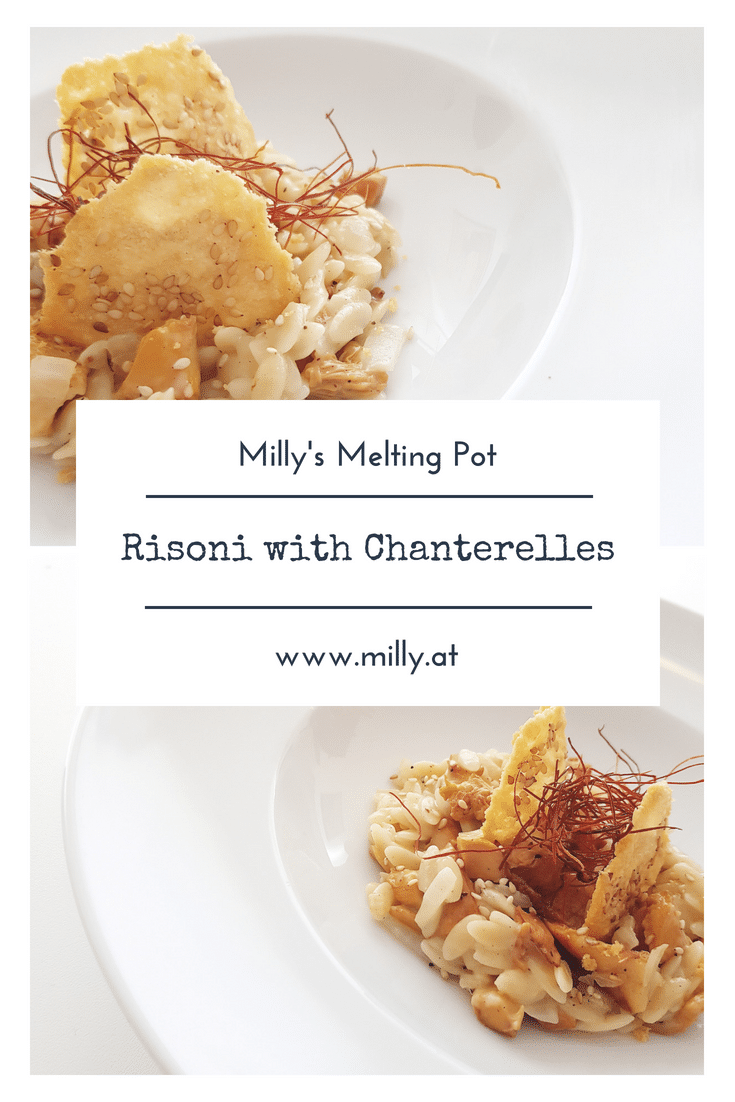 I don't know about you but when I was young I didn't really like risotto – it got stuck in my throat and it was too rich for me. Now I have developped a taste for it but I was still super excited when I found this pasta alternative to risotto rice – Risoni. Risoni are little nudels in the shape of a grain and I am not sure why, but I prefer it to risotto rice!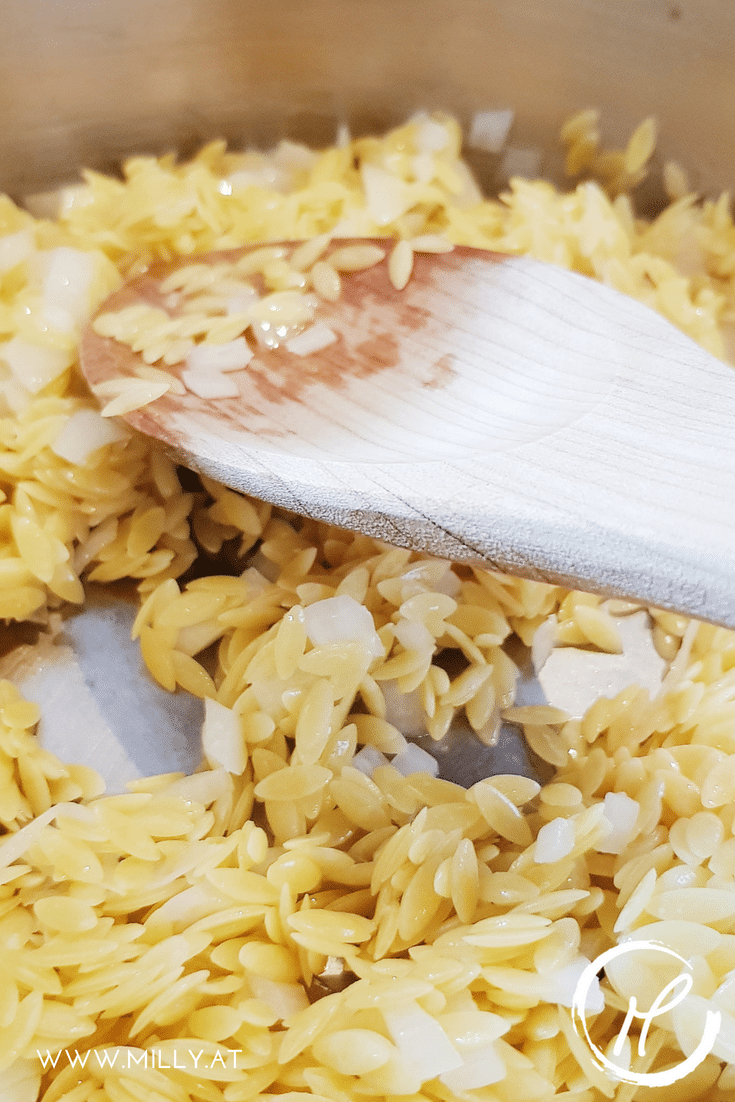 Also it is high season for chanterelle mushrooms here too and this pasta with these mushrooms are the perfect combination. Chanterelles for me are the very early messengers of autumn and they are a very popular mushroom around these parts of Europe. My favorite recipes include porc tenderloin with a chanterelle sauce or just fried chanterelles on a leafy green salad!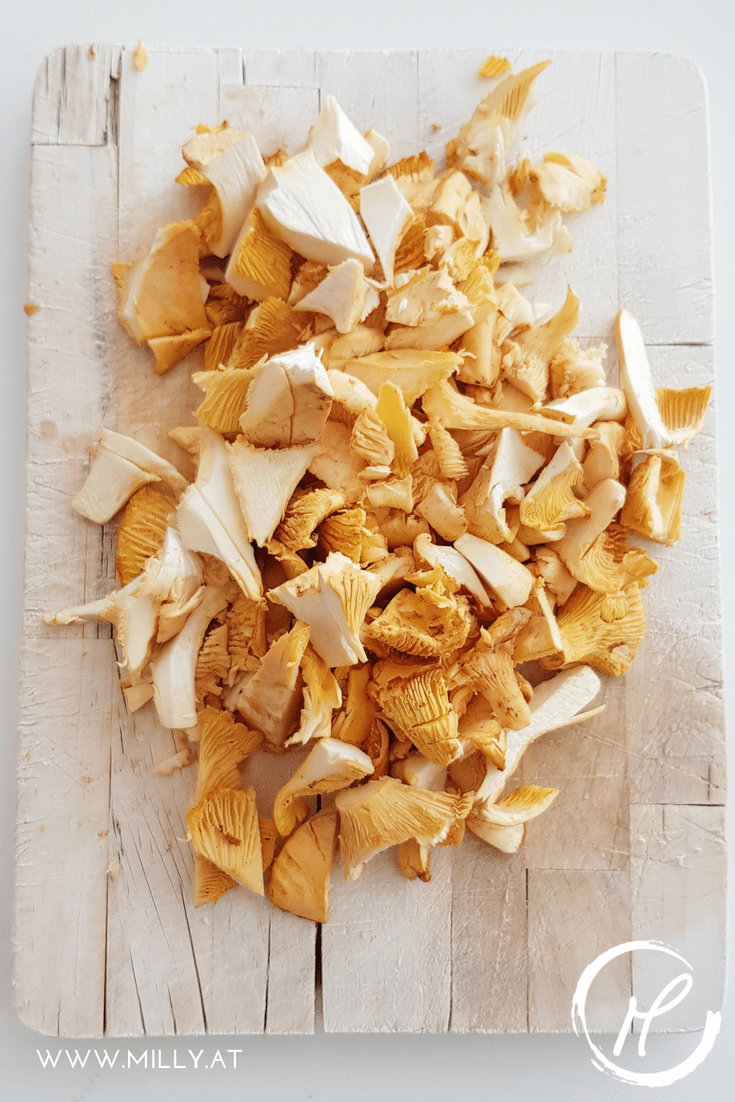 First start with the crackers: for each cracker put a large teaspoon of parmesan on a baking tray lined with baking parchment. Press down the parmesan a little and try to form a circle ( if it doesn't work it's fine too – we call them abstract crackers 🙂 Sprinkle with sesame seeds and put it in the oven at 200°C or more for 10 minutes. But make sure to keep an eye on them, at the end they will burn very quickly!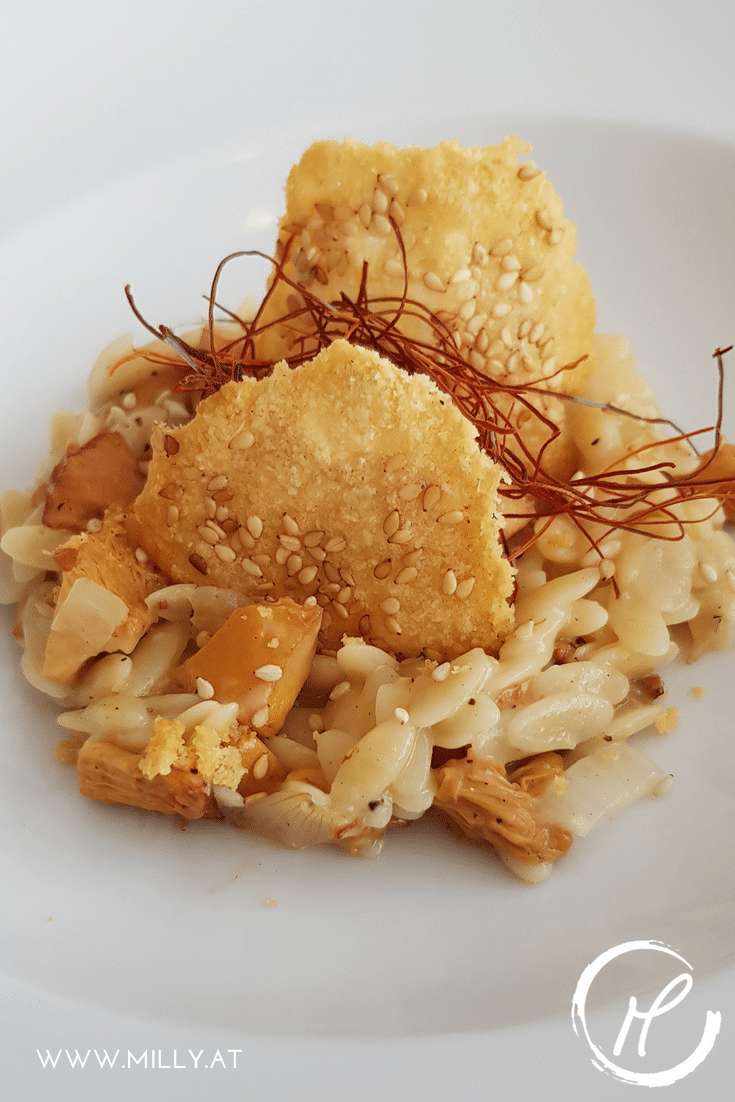 Then start the risoni: gently fry 2/3 of the chopped onions in a little bit of butter then add the risoni. After 1-2 Minutes deglaze with white wine. While constantly stirring add the broth little by little taking care that the mixture doesn't stick to the bottom of the pan! When the soup is used up mix in the parmesan cheese. Season everything with salt/pepper, nutmeg and cumin and set aside for a few minutes.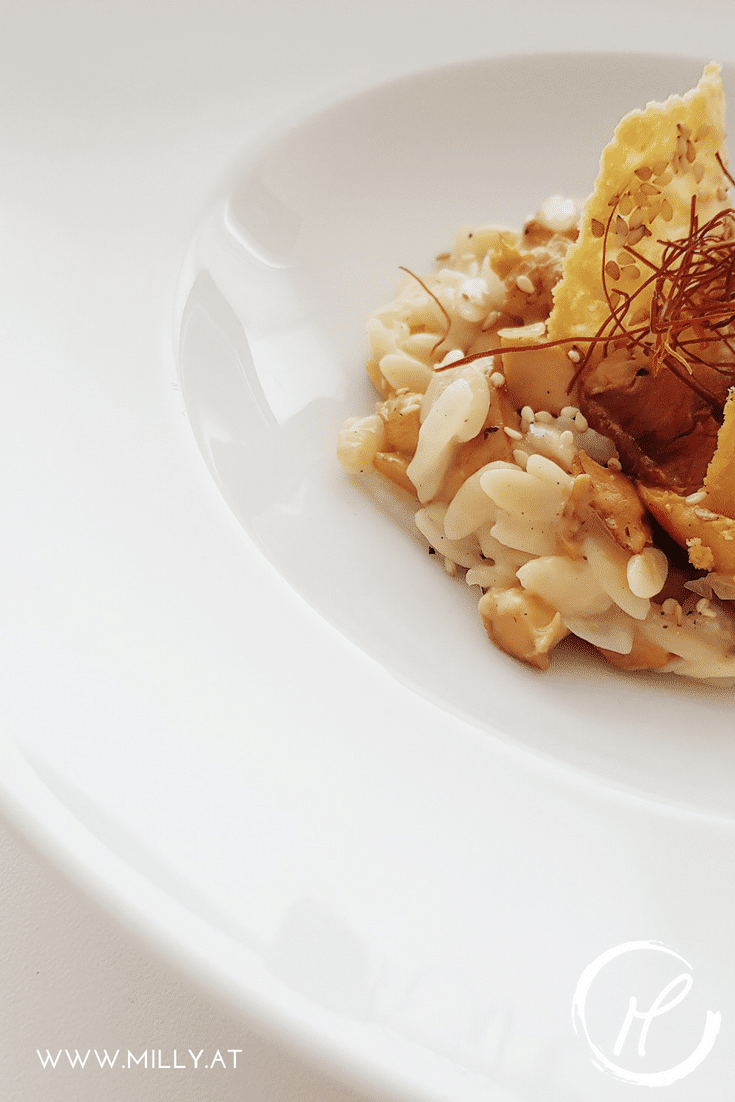 Now fry the rest of the chopped onion in some butter and saute the chanterelle for a few minutes. Mix with the risoni, decorate with the chips and serve immediately! Et voilà 🙂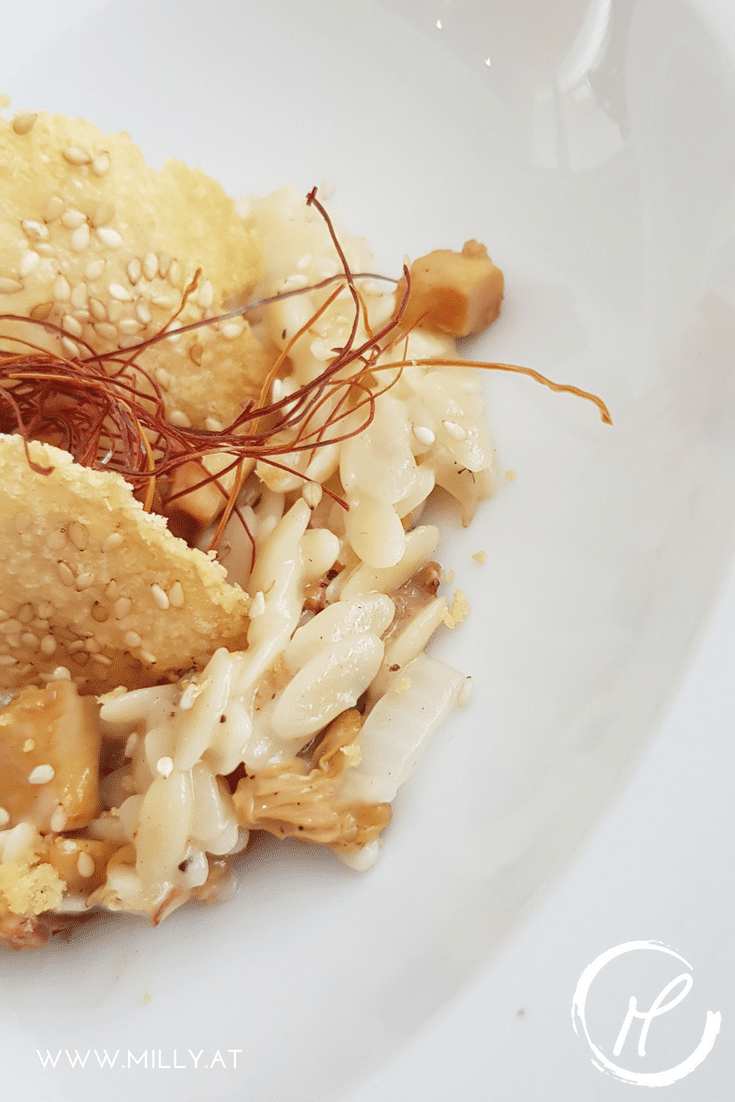 I know not everybody has time to pop by the blog every day! But if you want to read the new recipes and articles then just follow Milly's Melting Pot on Facebook, Instagram or Pinterest! Or register for the newsletter and get everything sent right to your inbox!
And if you are interested in how fats work in your body then check out this article in my blog section "The bubbly biochemist" !
Shopping list (ca 3 portions):
1 chopped onion
ca 125 gr Risoni
100 ml white wine
500 ml broth/soup
40 gr Parmesan
Salt/pepper
1/2 Tsp ground nutmeg
1/2 Tsp ground cumin
ca 20 gr Parmesan for the chips
1 Tsp sesame seeds
ca 400 gr chanterelles or to taste